Do you struggle with Japanese cooking because you don't have a certain ingredient in your kitchen? Or have you discovered a delicious recipe you wish to make, but do not live near a Japanese or Asian market? Or maybe you're on a specific diet? In this post, you'll find suggestions for ingredient substitution and some really useful resources for Japanese cooking.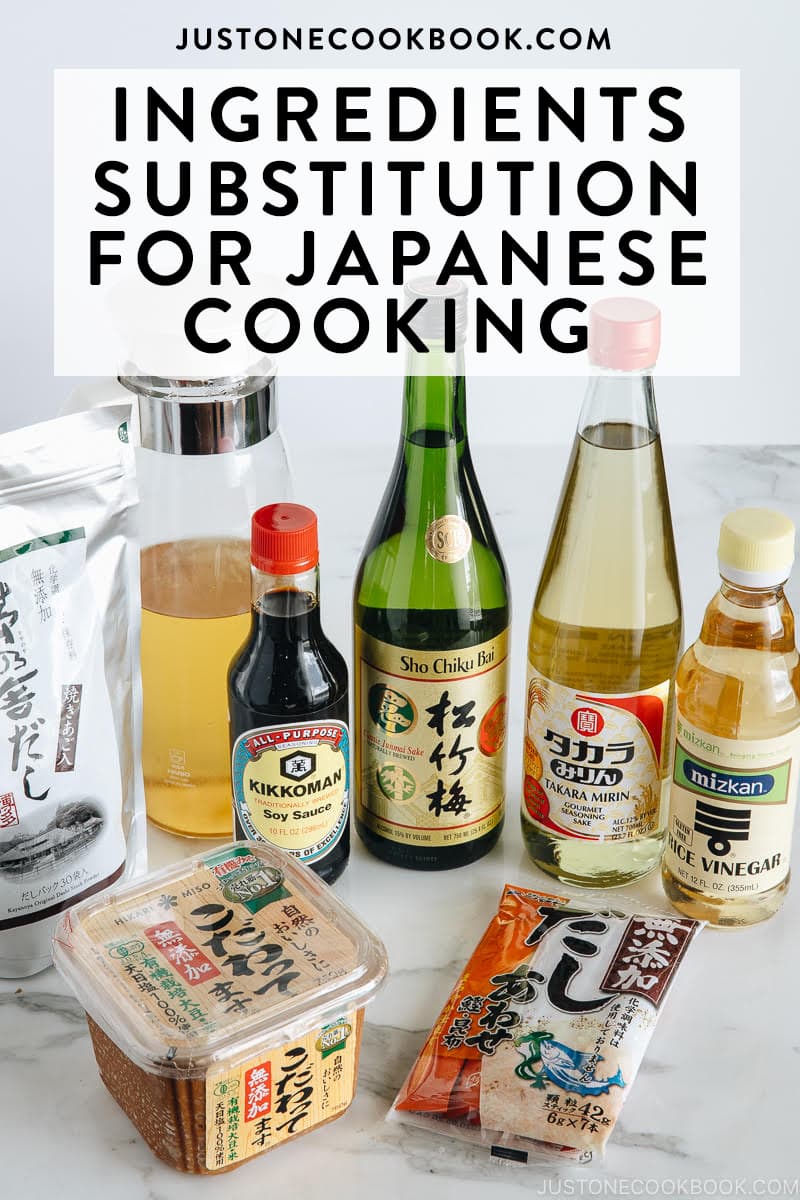 Before we start, you can learn about the most basic Japanese essential ingredients to cook Japanese dishes at home. You can also browse my pantry pages to learn more about each ingredient.
Resources for Japanese Ingredients
Depending on where you live in the world, I recommend looking up online stores to see if you can find the ingredients first, especially for cooking authentic Japanese flavors. Here are some quick resources:
Also, major grocery stores are starting to carry more Japanese and Asian ingredients these days due to the popularity of Japanese cuisine. So, do check in with the stores once in a while and you may be in luck.
Ingredient Substitutions for Japanese Cooking
When all else fails and you find yourself having to look for substitutions, you can use the list below as your guide. Please be aware that not all substitutions are going to yield the authentic Japanese flavors you're looking for, but they will allow you to enjoy Japanese dishes at home nonetheless.
For my recipes on Just One Cookbook, I often include more suggestions for fresh ingredients in the write-up where you can work with local ingredients. And don't be afraid to experiment and try things out.
If you wish to learn more about the specific ingredient, click on the link and it will lead you to a more thorough article on the uses, storage, and shopping. Otherwise, you'll find your quick answers below.
Condiments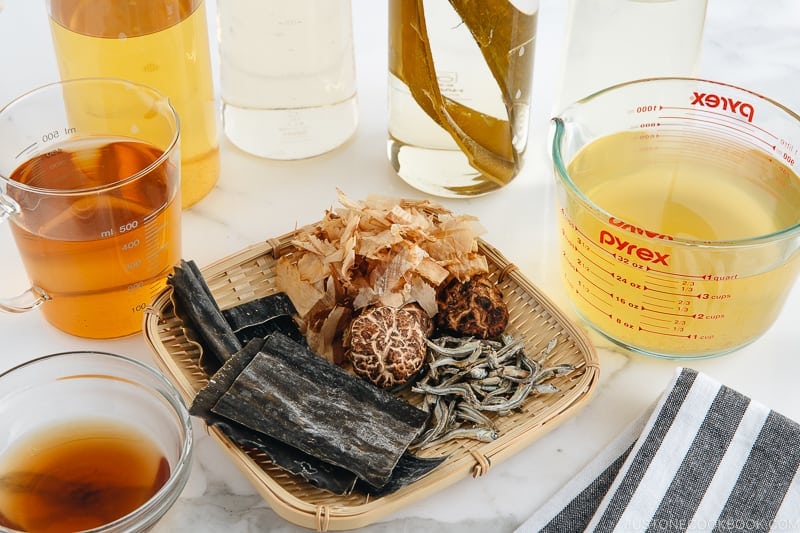 Dashi is the fundamental of Japanese cooking and without it, you can't produce authentic flavors. The good thing is dashi is super easy and simple to prepare (just need 30 minutes or less). All you need is water, kombu (edible kelp) or/and dried bonito flakes (katsuobushi). You can choose one of 3 ways to make dashi.
If you are vegetarian, make Kombu Dashi or Shiitake Dashi. You can use dashi packet (tea bag style) to cut down on time. Learn more about different types of dashi here.
---
Mirin (Sweet Cooking Sake)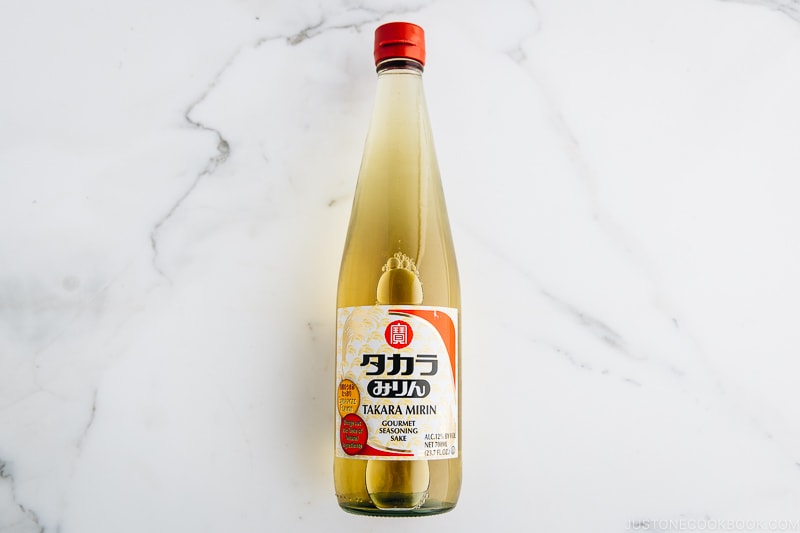 Suggested substitution: 1 Tbsp mirin = 1 Tbsp water (or sake) + 1 tsp sugar. Do not substitute with rice wine vinegar.
---
Sake (Japanese Rice Wine)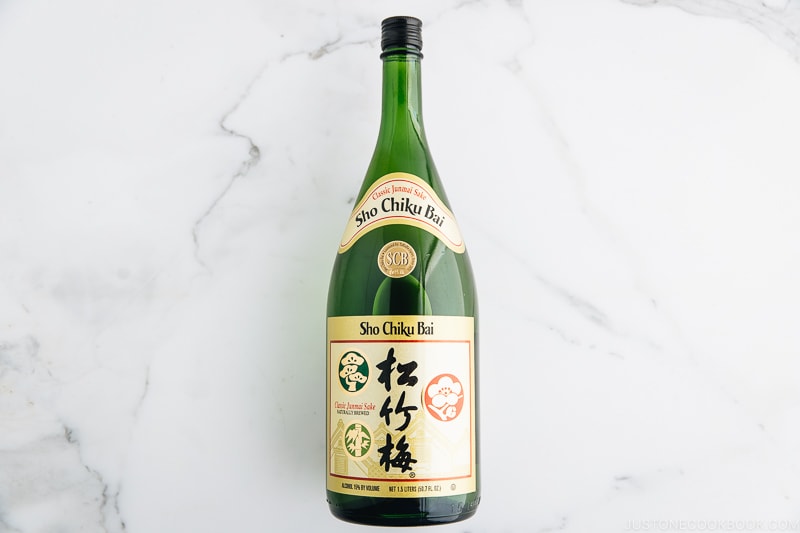 Suggested Substitution: Dry sherry, Chinese or Korean rice wine, or water. Do not substitute with rice wine vinegar.
* Click here to learn more about Sake and Mirin (and benefits of cooking with them)
---
Miso (Japanese Fermented Soybean Paste)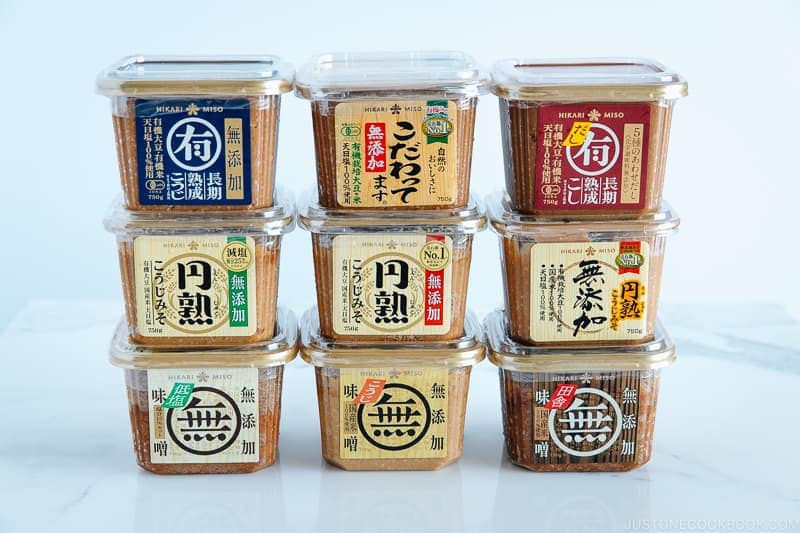 Unfortunately, there is no substitute for the flavor of miso. I don't recommend Korean Doenjang (soybean paste) as they have a different taste. If you're allergic to soybeans, you can purchase chickpea miso.
---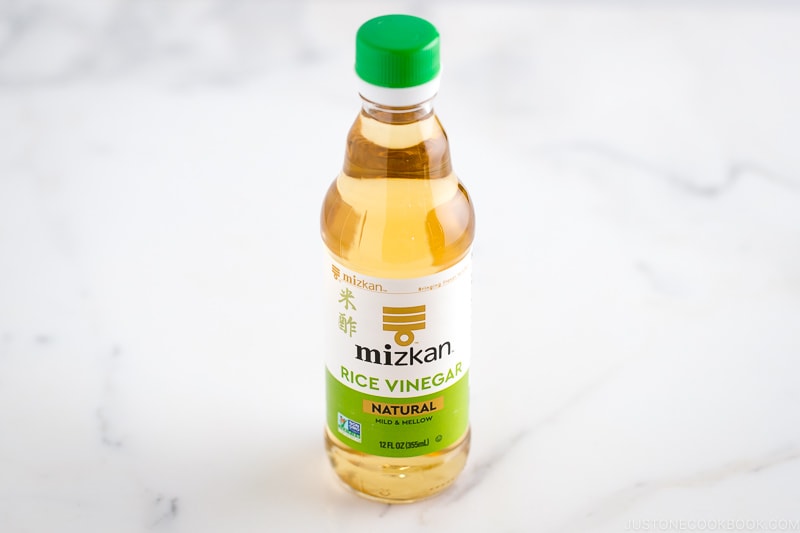 Suggested substitution: White vinegar (tangier and stronger) or apple cider vinegar (mild, but it has a faint apple flavor). You may want to use less for what the recipe calls for or dilute with some water.
---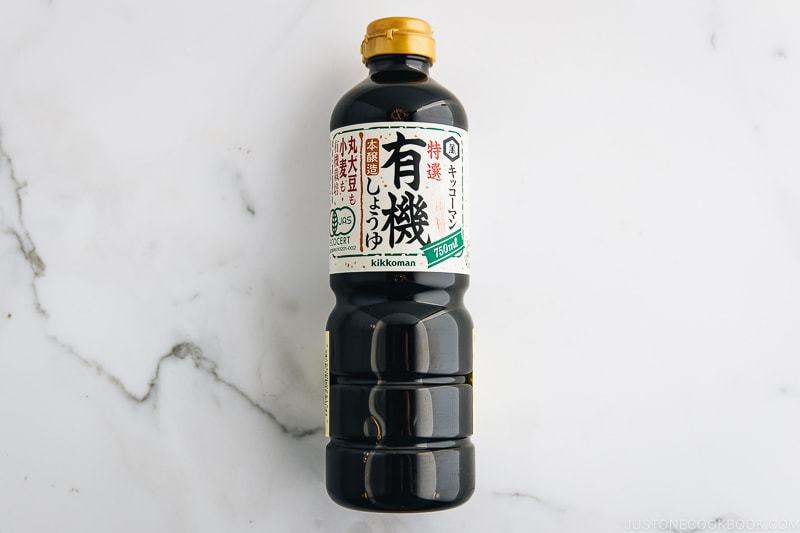 Suggested Substitution: Gluten-free soy sauce and Tamari make a better substitution, but you can use coconut aminos or liquid aminos.
---
Ponzu (Citrus Soy Sauce)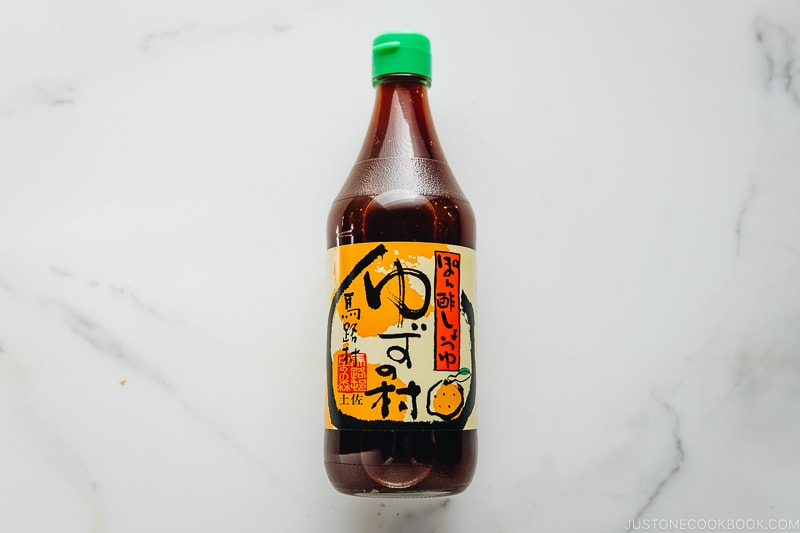 Suggested Substitution: If you cannot find Ponzu in your local Japanese or Asian grocery stores, you can make Homemade Ponzu or mix soy sauce with citrus (lemon/lime) for a quick substitution.
---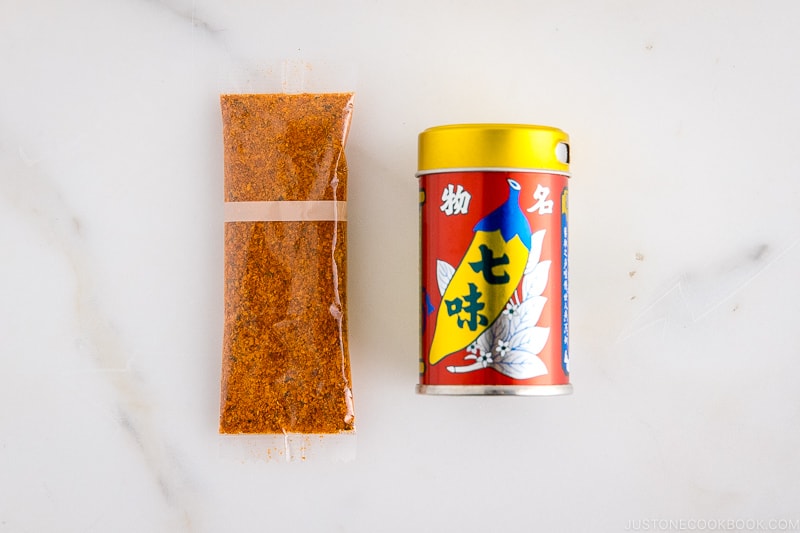 Suggested Substitution: If you cannot find Shichimi Togarashi to sprinkle on your dish to spice up, you can use Ichimi Togarashi or any other chili spice you have. If you don't need to make it spicy, simply skip.
Dry Ingredients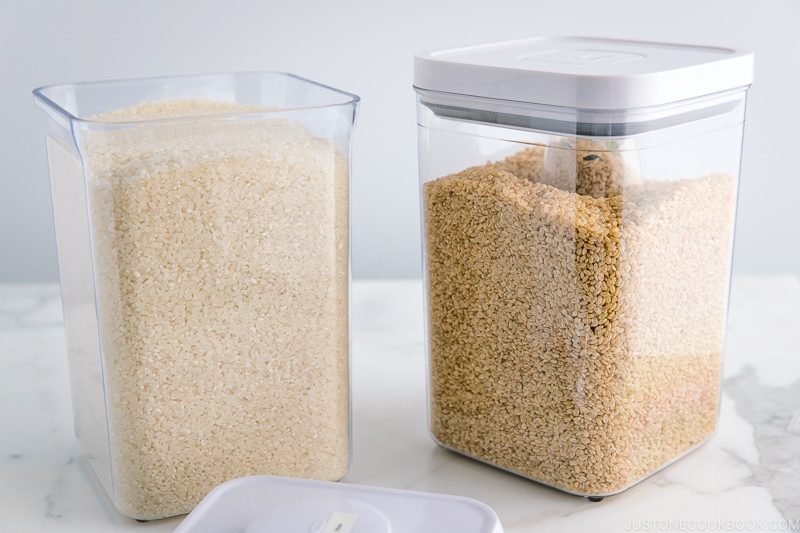 We do not recommend using Jasmine rice to substitute with Japanese rice. The closest replacement would be Korean rice. Please click on the title to read more about Japanese rice where we talk about the differences and what brands of rice to buy.
---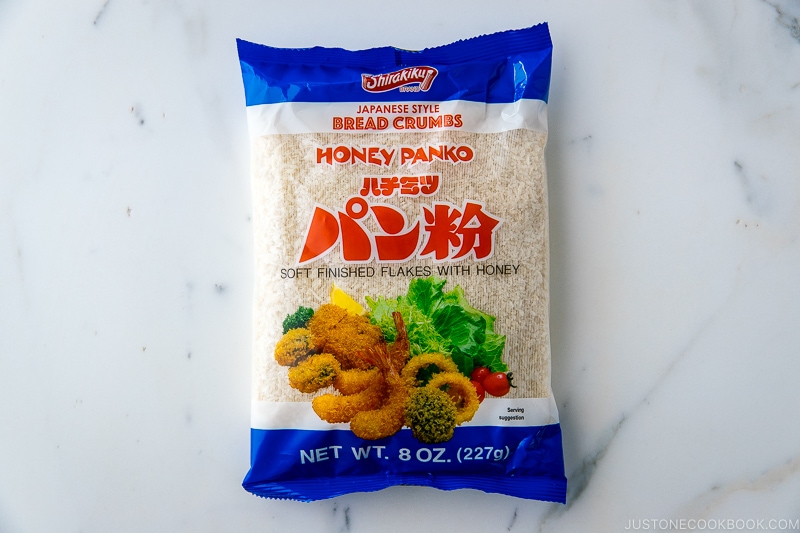 Suggested Substitution: Regular American breadcrumbs, but it will be less flaky and light.
---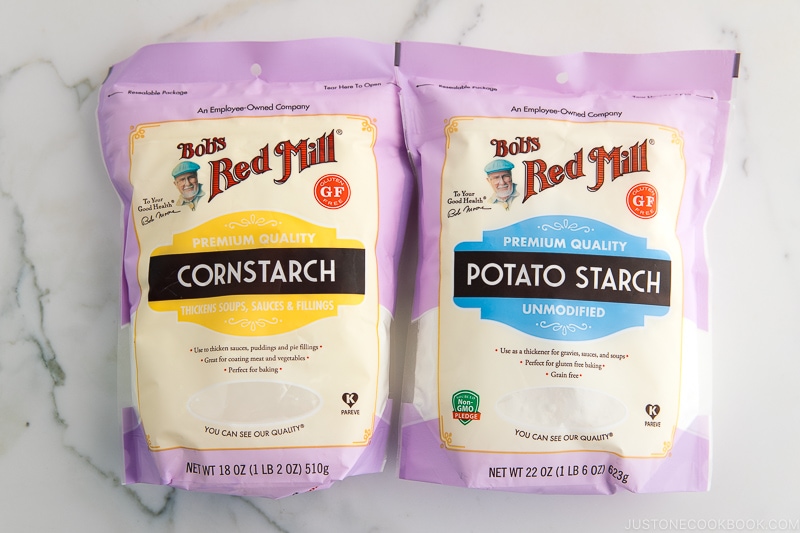 Suggested Substitution: Cornstarch, but not other starch like tapioca starch.
---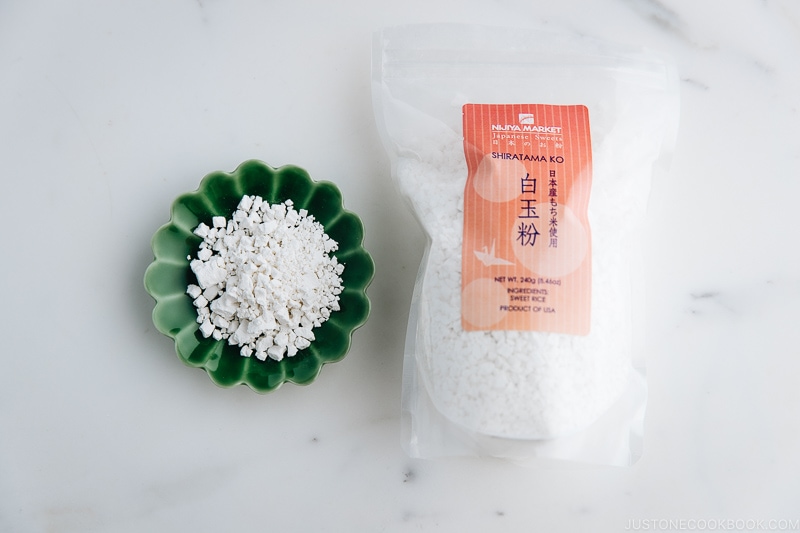 Suggested Substitution: The best substitute is Mochiko, made from the same short-grain glutinous rice flour but processed differently to create a slightly different texture.
---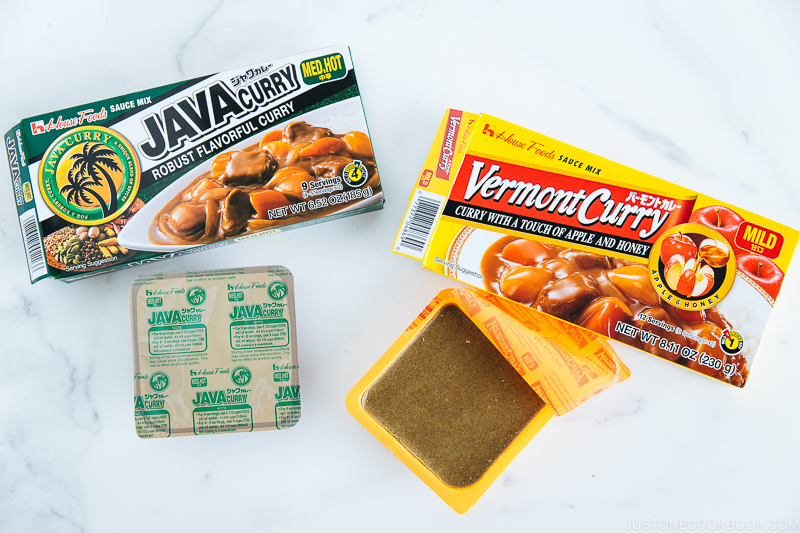 Suggested Substitution: There is no exact substitution for this; however, you can make it from scratch following my Japanese Curry Roux tutorial. The homemade one is best!
Meat + Fish + Protein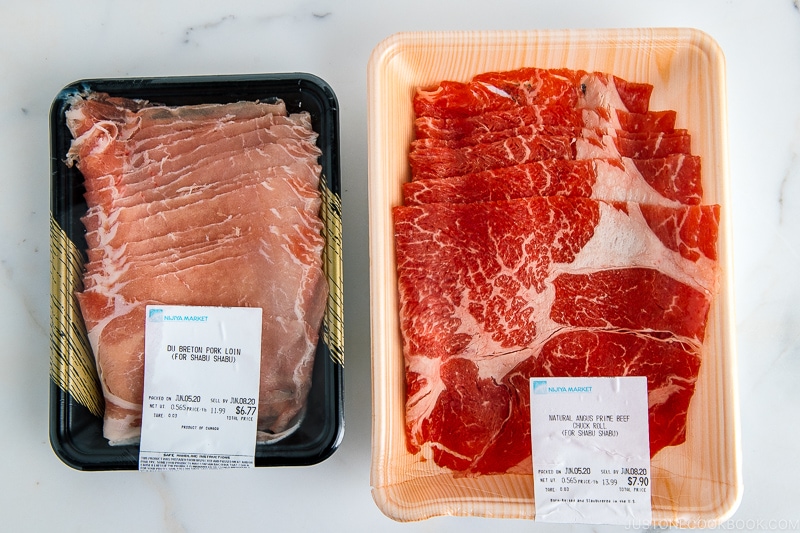 Japanese often use thinly sliced meat for cooking Shabu Shabu and Sukiyaki. If you can't find ready-sliced meat, buy good quality meat and follow this tutorial with video to slice your own.
---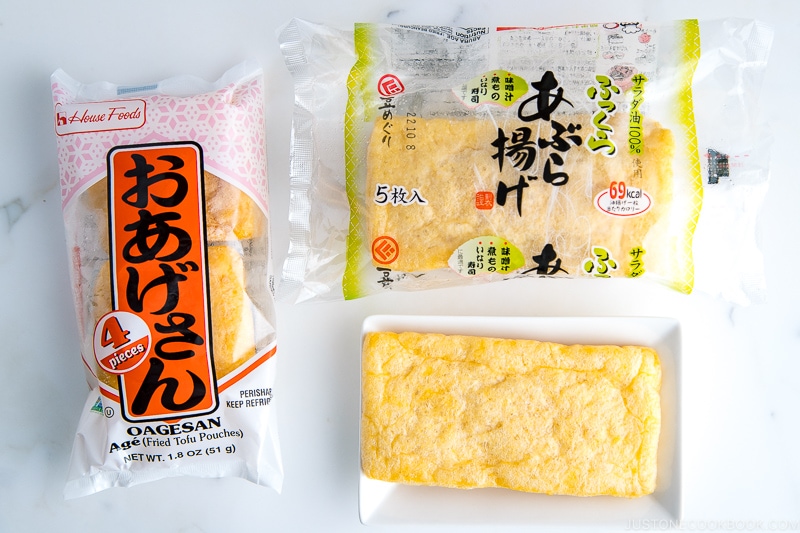 Suggested substitution: Depending on the recipe, you can use crispy tofu puffs (fried tofu cubes) or regular firm tofu.
---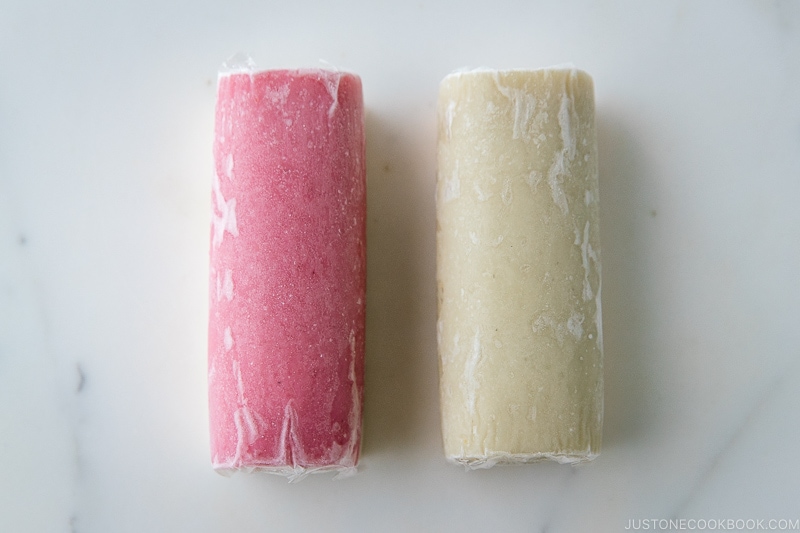 Suggested substitution: Use similar fish cakes found in Asian grocery stores. Or leave out and use fresh white fish fillet/ shrimp for hot pot and noodle soup recipes.
Produce (Fresh Vegetables)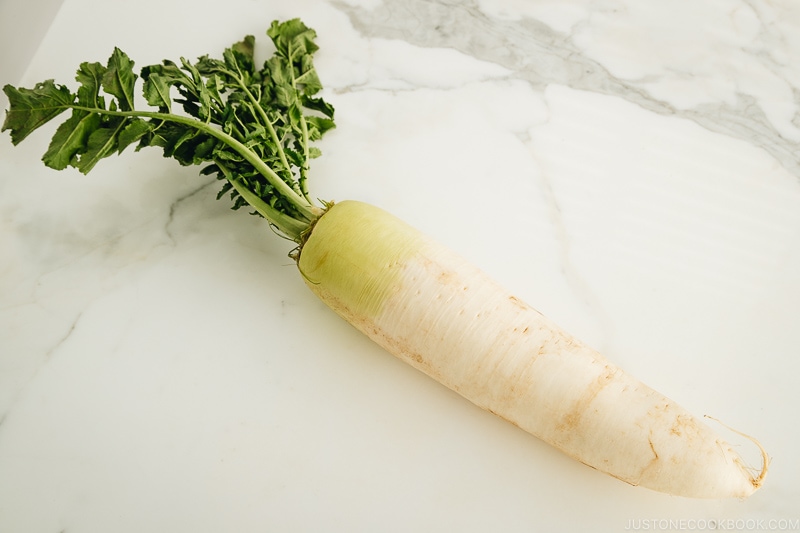 Suggested substitution: For any simmered dishes, you can use turnips or other root vegetables with a similar texture.
---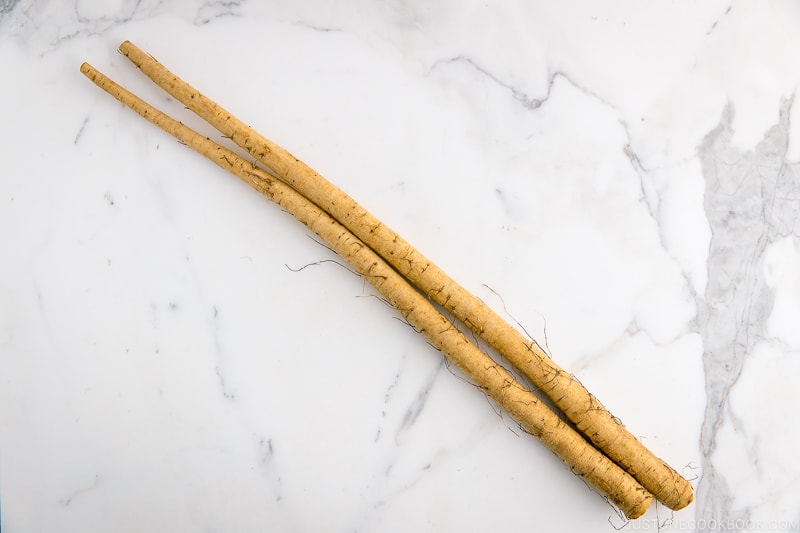 Suggested substitution: Any similar crunchy root vegetables.
---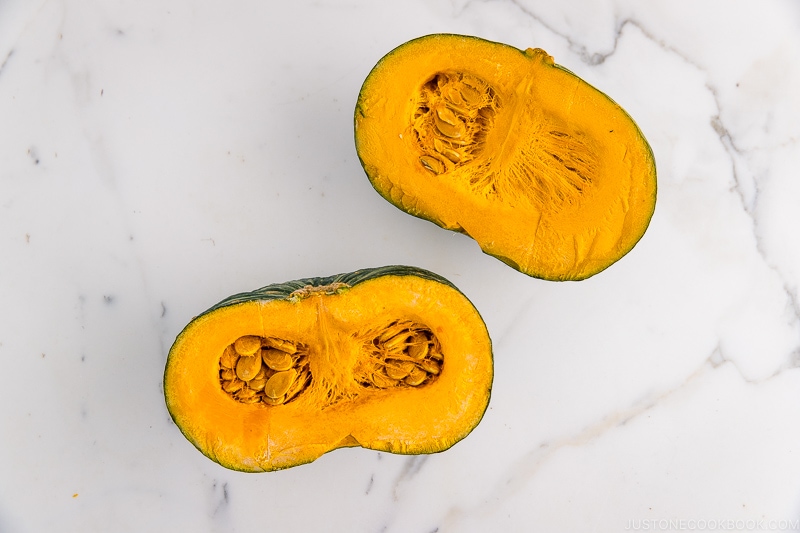 Suggested substitution: Butternut squash or acorn squash, however, they are less sweet than kabocha. For baking, you can also mix in sweet potato with butternut squash if the recipe calls for kabocha squash.
---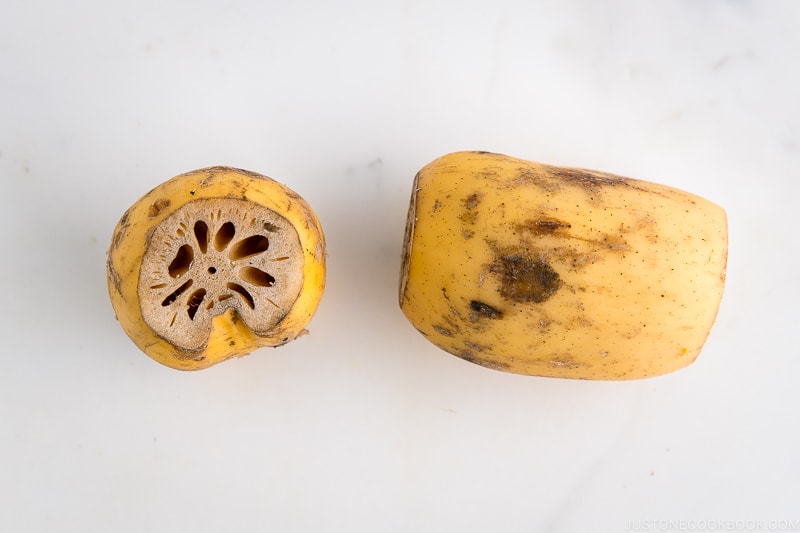 Suggested substitution: Any similar crunchy root vegetables. You may find lotus roots in Chinese or Korean grocery stores.
---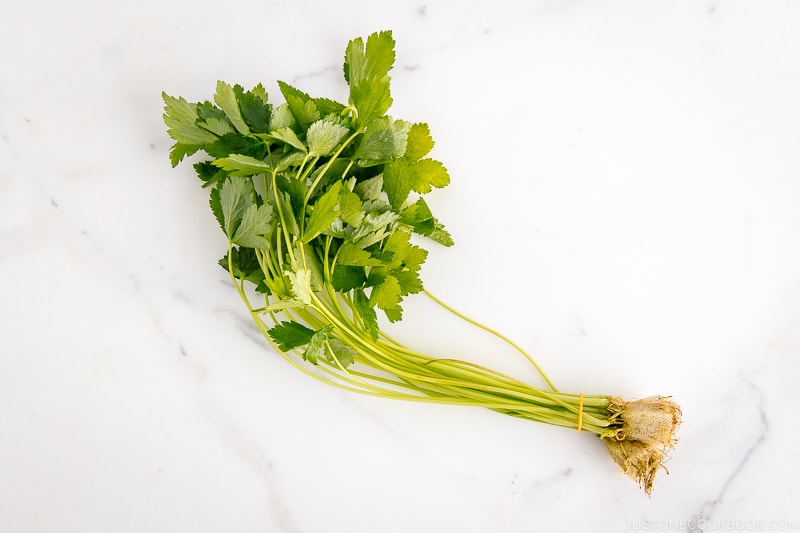 Suggested substitution: Unfortunately, there is no herb that tastes like mitsuba. The texture of the mitsuba stems is very similar to the ones of cilantro. You can sprinkle some chopped cilantro (use stem part more than leafy part). Please use green onion/scallion or chives to garnish your dish. For recipes such as salads or rice dishes, you may replace mitsuba with an arugula or watercress (chop it up).
Another option is to grow your own. Similar to other herbs, you can grow it easily from seeds. The seeds are available online here.
---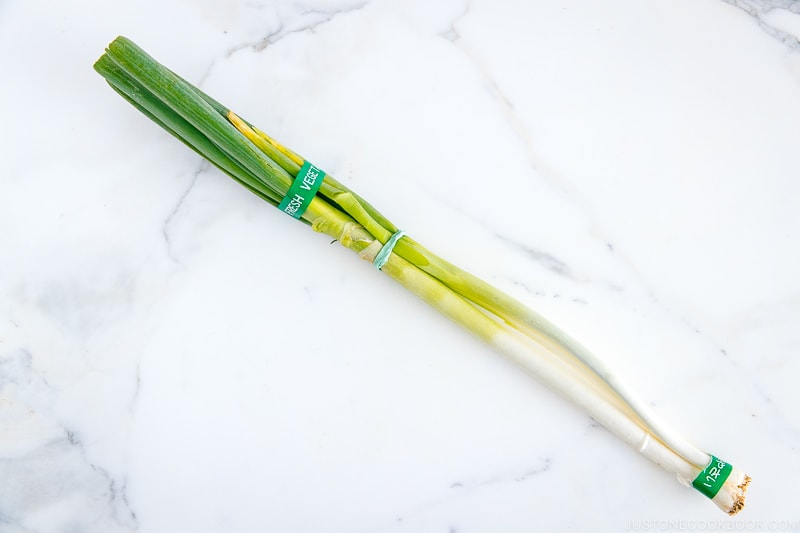 Suggested substitution: The taste of Negi is close to green onions/scallions, but it has a thicker stalk similar to a leek. You can sub it with leeks for the texture or use more green onions/scallions.
---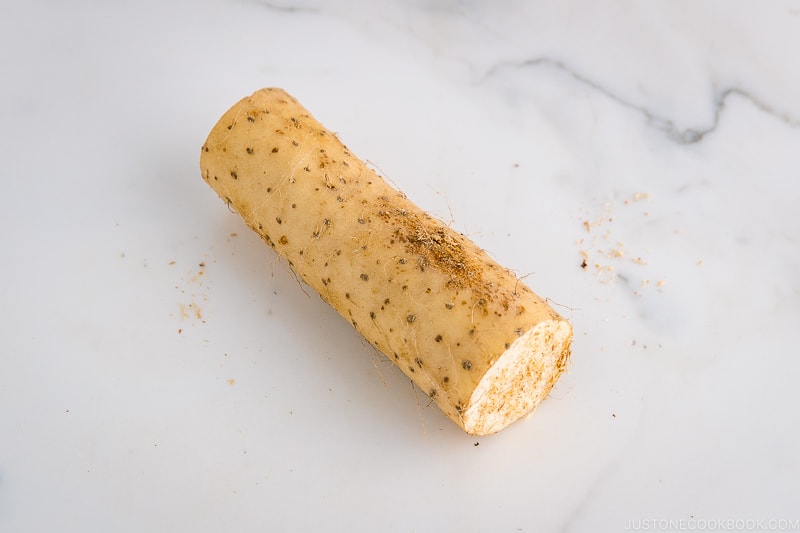 Suggested substitution: Some readers say grated potato can be used for grated nagaimo in the Okonomiyaki recipe but I have to disagree after I tried it myself (read the post). I suggested a few better substations in the post. We may be able to use grated taro as well but don't consume raw and make sure to cook it.
---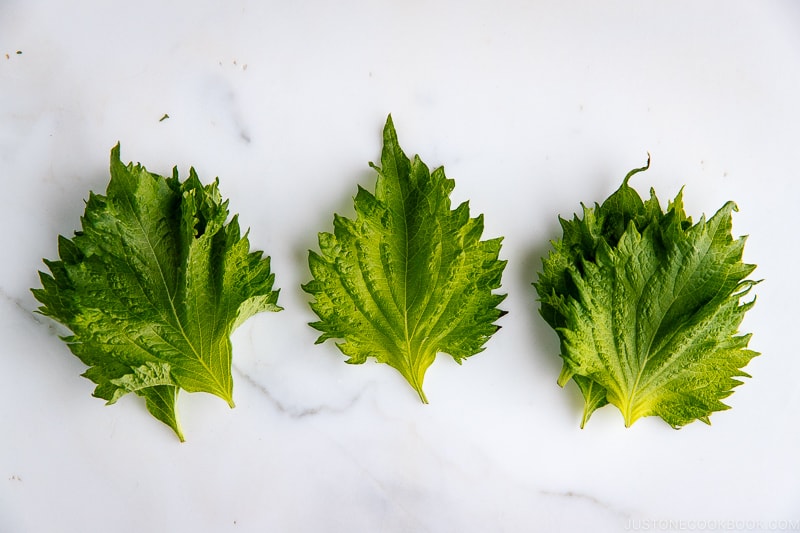 Suggested substitution: Unfortunately, there is no herb that tastes like shiso. The closest substitute is perilla leaf which you can get from a Korean grocery store.
If you have a garden, you can also try growing shiso. The seeds are available online here and here.
---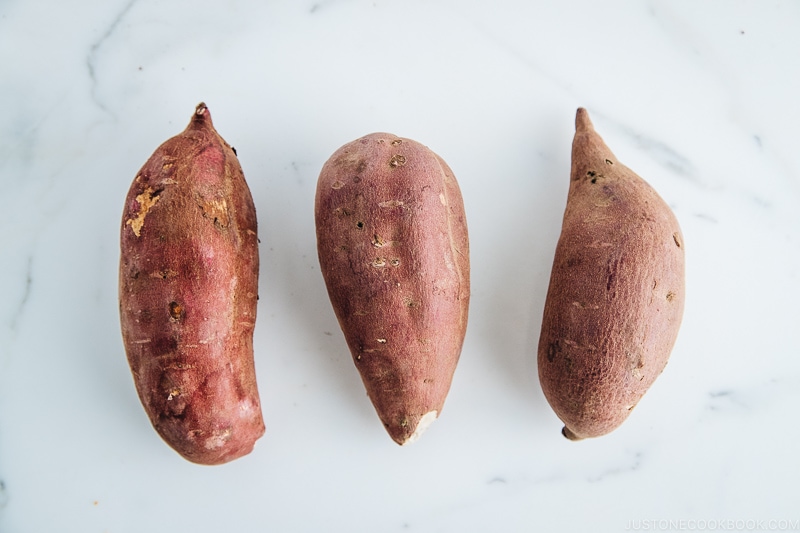 Suggested substitution: You can use American sweet potato (more orange color), but it'll be less sweet. Adjust the sweetness with sugar, mirin, or other alternatives.
---
I hope I've covered most of the important ingredients for Japanese cooking. If you have a question or have a suggestion for any of the ingredients above, please do not hesitate to leave a comment here. We welcome your feedback and input anytime!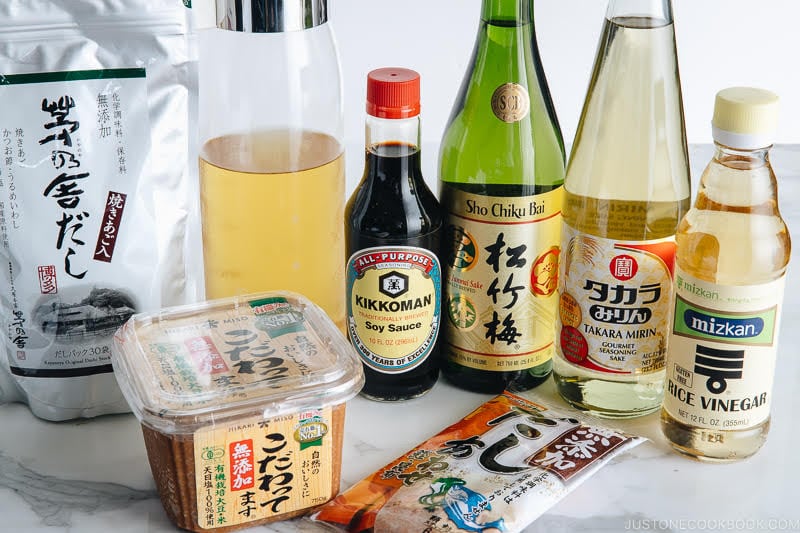 Wish to learn more about Japanese cooking? Sign up for our free newsletter to receive cooking tips & recipe updates! And stay in touch with me on Facebook, Pinterest, YouTube, and Instagram.