Just One Cookbook (JOC) was created by Namiko Hirasawa Chen (Nami) in 2011 with a focus on authentic and modern Japanese recipes.
The website is not only a one-stop-shop for every home cook who wants to create inspiring Japanese meals, it also takes readers a closer look into Japan itself through cultural and travel guides around the country.
Whether you're passionate about Japanese cuisine or simply looking to expand your skills in the kitchen and try something new, you will find Just One Cookbook to be a fascinating and reliable window into Japanese cooking and culture.
Just One Cookbook was the finalist for the 2017 SAVEUR Blog Awards in the Best Food Video category and has been featured in The New York Times, The Washington Post, The Japan Times, and The New Yorker.
Meet Nami & Mr. JOC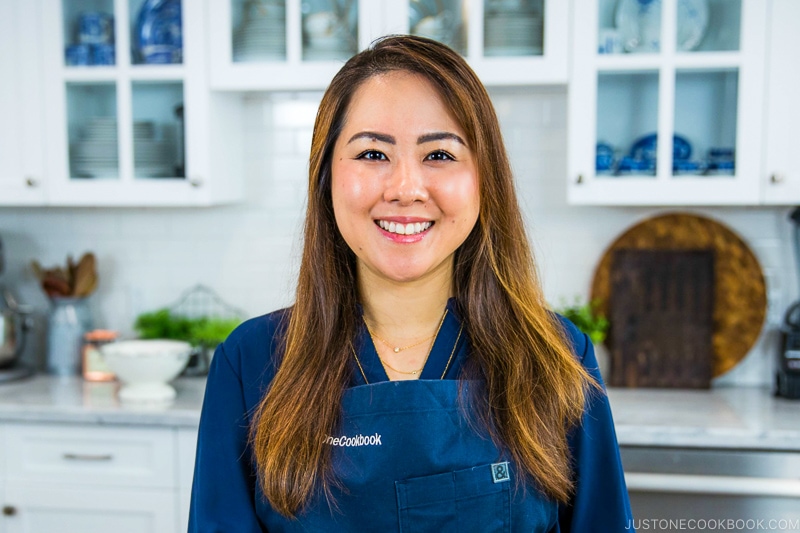 Namiko Hirasawa Chen (Nami)
Nami is the home cook, recipe developer, world traveler, and inspiration behind Just One Cookbook.
Nami was born and raised in Yokohama, Japan, and came to California as a foreign student when she was 20 years old. She loved studying geography and geology and worked at a digital map company where she met her Taiwanese-American husband (Mr. JOC).
Nami learned cooking at a young age from her mother who prepared home-cooked meals daily. She was in the kitchen with her mom almost every evening, learning how to prepare ingredients and master techniques specific to each dish.
She believes any home cook can recreate the authentic Japanese dishes she loves so much, and it's her goal to make them as simple and accessible as possible for her readers. Through step-by-step guidance and easy-to-follow videos, Nami gives readers the knowledge and inspiration they need to cook with confidence and discover a whole world of delicious food and culture.
All the recipes found on this site have been created and photographed by her.
Mr. JOC
JOC Team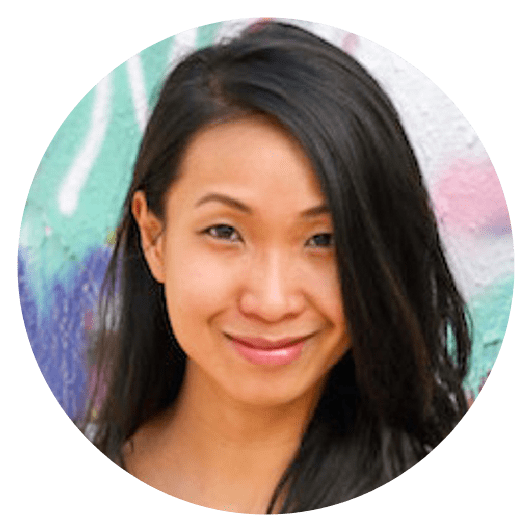 Reese Lee, Marketing Manager
Reese is Nami's sidekick and has been with the JOC family since 2016. She grew up in Penang, a tropical island in Malaysia, celebrated for its diverse society and storied past. Fast forward to today, Minnesota has become her home, where she enjoys the distinct seasons, including the famed winter. She previously worked in UNESCO Heritage projects within the performing arts domains. Her upbringing in a culturally varied milieu has enabled her to infuse her work with distinctive viewpoints. She has also taught Modern Asian Cooking classes at the local co-ops and community eds. In her free time, Reese enjoys spending time with her family, dancing, listening to podcasts, and reading up on wellness and design literature.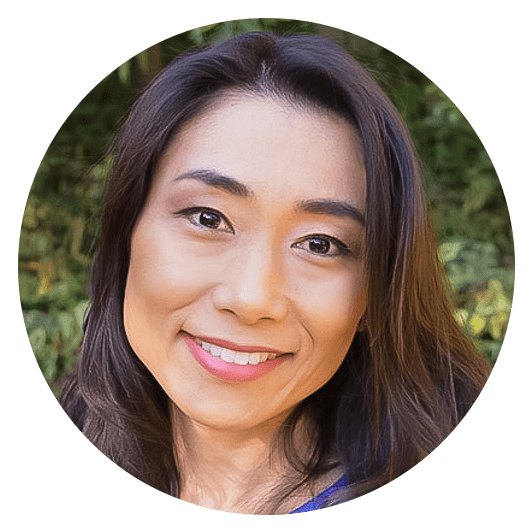 Naomi, Community Manager
Growing up in the Shikoku region, Naomi experienced firsthand the integral connection of the sea to Japanese cooking. She would join her mother and grandmother to gather seaweed at the beach, and then over the following weeks, help in the drying process until the seaweed was ready for the kitchen and into a variety of Japanese dishes. Her childhood of observing her family's enjoyment of cooking from scratch gave her a strong affection for healthy cooking and traditional Japanese cuisine. She carried that experience and knowledge to her current home in the San Francisco Bay area, where in addition to cooking, she loves photography, travel, and dancing.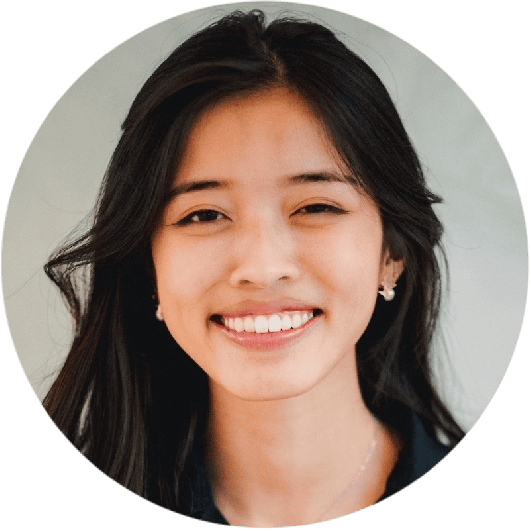 Madeline Liu, Social Media Manager
Madeline is a freelance marketer in the space of hospitality—whether it's specialty coffee, dining, or travel. She finds joy in bridging creativity with kindness, through running her own art and stationery business, Notebeans Stationery, donating funds to international charity projects, or designing vivid brand strategies for hospitality businesses. She loves Japanese culture, especially the philosophy behind the material items in our world, and she's learning Japanese this year! If she had to choose her favorite Japanese dish, it has to be Hitsumabushi and her favorite Japanese dessert would be souffle cheesecake! She's excited to share the vision of Just One Cookbook through social media marketing.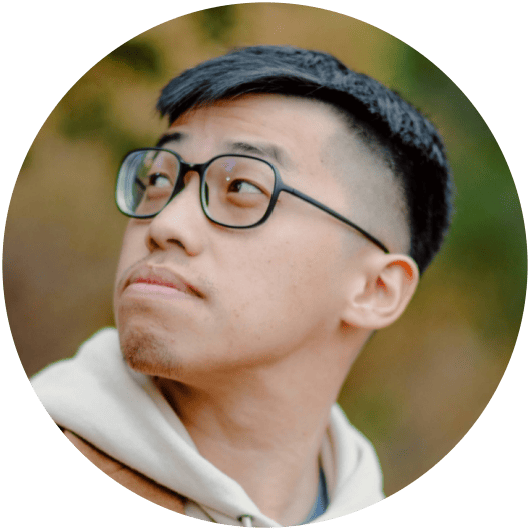 Jason Leung, Videographer and Editor
Jason is currently located in the Bay Area, where he enjoys the convenience of being within a 3-4 hour reach of almost any environment. He currently works as a freelance photographer and videographer, primarily focused on documenting non-profit stories in the Bay Area as well as filming and photographing food content for restaurants. Although he enjoys capturing a variety of subjects, Jason's favorite subject to shoot is food, as it offers a unique opportunity to connect with others and tell compelling stories. Furthermore, he finds that there's always a perk of being able to enjoy the food after a shoot! While he has a strong passion for food photography, Jason remains open to exploring other genres to expand his skillset and find inspiration from other photographers. Ultimately, his goal is to make a positive difference in people's lives through his photography.
Janet Otsuki, Copy Editor
Janet is a freelance copy editor, content writer, and proofreader. Born and raised in California, she grew up watching her mom prepare both traditional Japanese cuisine and the American classics with loving care. This sparked her appreciation of home cooking and delicious food. Janet attended university in the San Francisco Bay Area and worked in corporate and marketing communications for several years. Now an empty nester, Janet resides with her husband and their much-adored senior dog in Southern California where she enjoys nature hikes, gardening, fiber arts, yoga, and home cooking. She also loves learning about history and culture and watching sumo tournaments.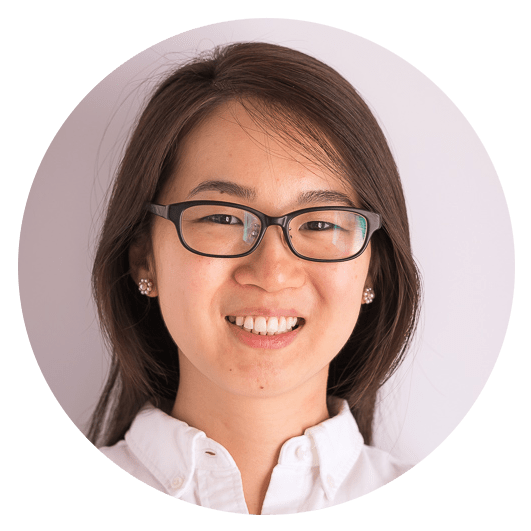 Kayoko Hirata Paku, Contributing Writer
Kayoko is a freelance food writer, translator, and full-time bagel person. She grew up in Japan and the U.S. and has been living in her hometown of Tokyo upon graduating from college. She's been with the JOC team since 2016 while working at the Japanese recipe company Cookpad, then quit to study at Hattori Nutrition College for formal education in food and cooking. While she doesn't work in the kitchens nowadays, she's happier reading about Japanese food culture and failing to tend to her sough dough starter. She resides in Tokyo with her PB-addicted husband, a very hungry toddler, and many half-dead plants.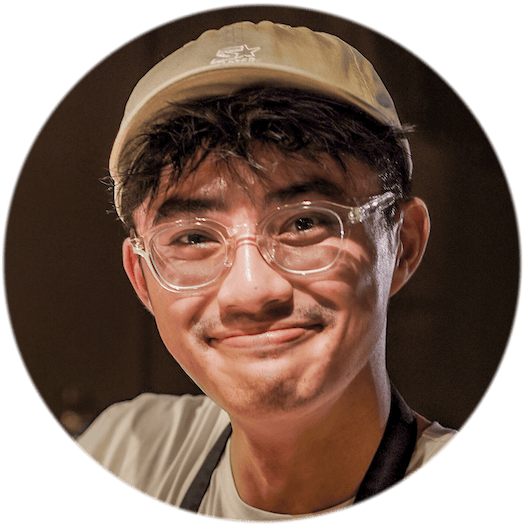 Andy Cheng, Contributing Travel Writer/Photographer
Andy is a freelance writer and chef, who grew up in the UK. His mother is Japanese and his father is from Hong Kong so was exposed to various cultures and cuisines. His father, who was once a chef, taught him how to cook from a young age, which ignited his passion for food. After graduating from the University of Nottingham in the UK, with a bachelor's in Architecture, he moved to Tokyo to seek new adventures. It was there that he realized he didn't want to be an architect but wanted to cook. This led him to train in various restaurants across Japan, from Roppongi, Tokyo to a Michelin Star restaurant in Sapporo, Hokkaido. Now, while cooking his own menu at various pop-up events, Andy also writes about Japanese food, culture, and lifestyle. If he's not cooking or writing, he's probably on a drive taking some photos, or eating at his local ramen shop.
Haruka Möller, Pastry Assistant
Haruka was born and raised in Sumida Ward, Tokyo, where Skytree is located. She has been interested in food since she was young and taught herself how to make sweets. After graduating from university, she went to a confectionery school where she learned a wide range of Japanese and Western sweets and graduated with a Principal's Award. Her favorite cakes are cheesecake and shortcake. When she was in college, she went to Heidelberg, Germany, to study language, where she met her husband, and they now have a very cute daughter. From junior high school to university, she played the horn in the brass band club. Her motto is "Where there is a will, there is a way."