This is the ultimate Tokyo travel guide on Just One Cookbook. Here, you will find compact information on essential travel information, what to do in Tokyo, where to stay, how to get around, places to eat, insider tips, and more.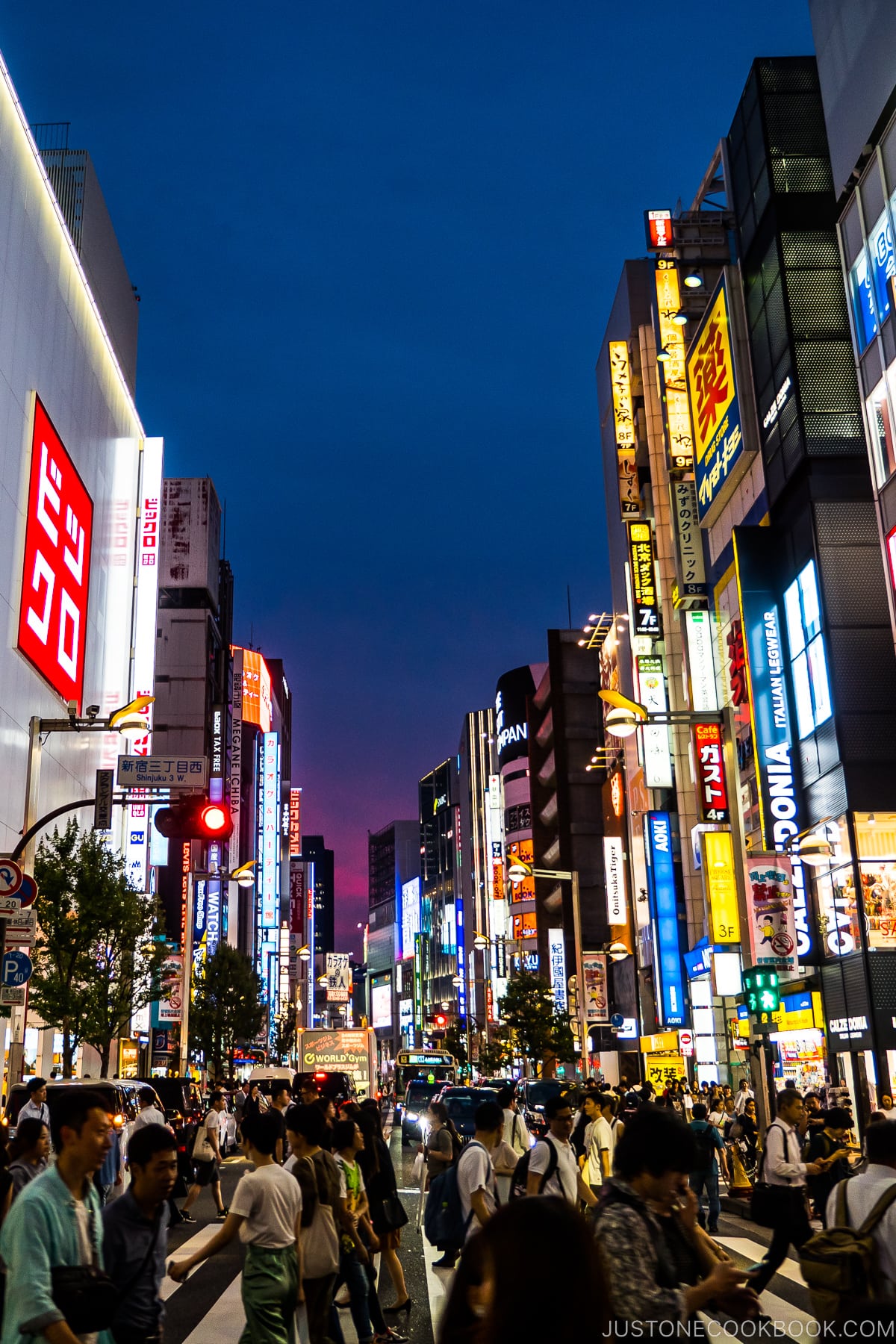 Tokyo (東京). It's bafflingly complex yet uniquely orderly. It's inspiring yet wonderfully bizarre. If this is your first visit to the world's most populous metropolitan city, Tokyo may stretch your comfort zone a little, but you're about to have the best unforgettable trip in your lifetime!
Japan reopened its borders in Oct 2022 and JOC readers have been asking us for travel tips, what to do, and where to eat. We're in the process of updating and revamping our Japan travel content and to start off, our team has put together concise travel information for Tokyo all on one page.
Consider this your one-stop ultimate guide to Tokyo. There are many family-friendly itineraries and suggestions and we hope this guide will be particularly useful for your planning.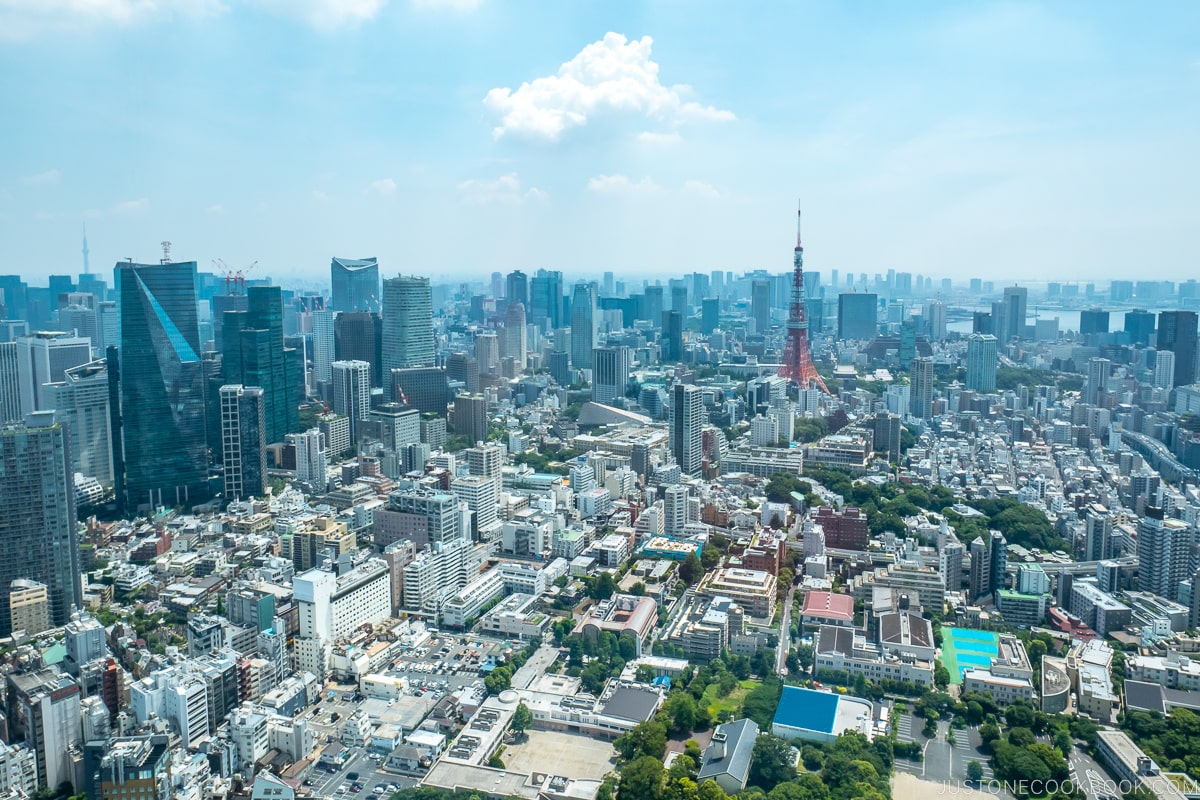 Top 10 Things to Do in Tokyo
There is just so much to see and so much to take in! Some people find wandering around the streets alone is part of the fun (which is so true). While it's impossible to list out the best things to do in Tokyo, we've narrowed our recommendations for first-time visitors:
1. Eat, eat, eat
Tokyo has officially been awarded the most Michelin stars of any city in the world. Sure, get your fill of ramen, sushi & gyoza, but you must also branch out to other amazing choices. For authentic eating experiences, head over to an izakaya (Japanese gastropubs) for hot-off-the-grill yakitori, sit side by side with the salaryman at hole-in-the-wall eateries in tumbledown Golden Gai, or sample every street snack you can find.
Also, eat a traditional Japanese breakfast, and satisfy your sweet tooth with wagashi and masterfully crafted Japanese-French pastries! Don't reserve your appetite because you're going to burn off all the calories by walking anyway! Not sure where to start? Here is our Ultimate Tokyo Food Guide and where to eat.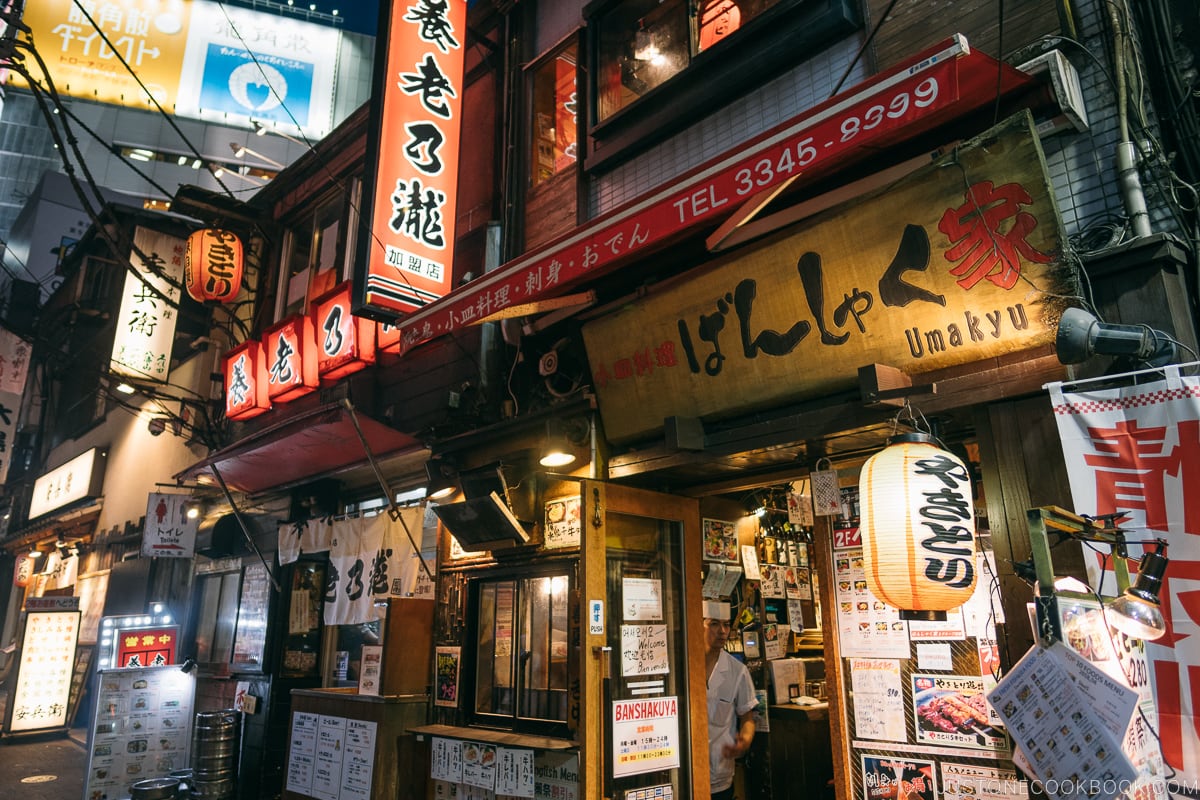 Bonus reads:
2. Get an aerial view of Tokyo
There is something exhilarating when you view this megacity from above. Get ready to have your breath taken away by the labyrinth network and sheer vastness of Tokyo! Our favorite viewing spots: Tokyo Skytree, Tokyo Metropolitan Government Building, Mori Tower in Roppongi, and Shibuya Sky.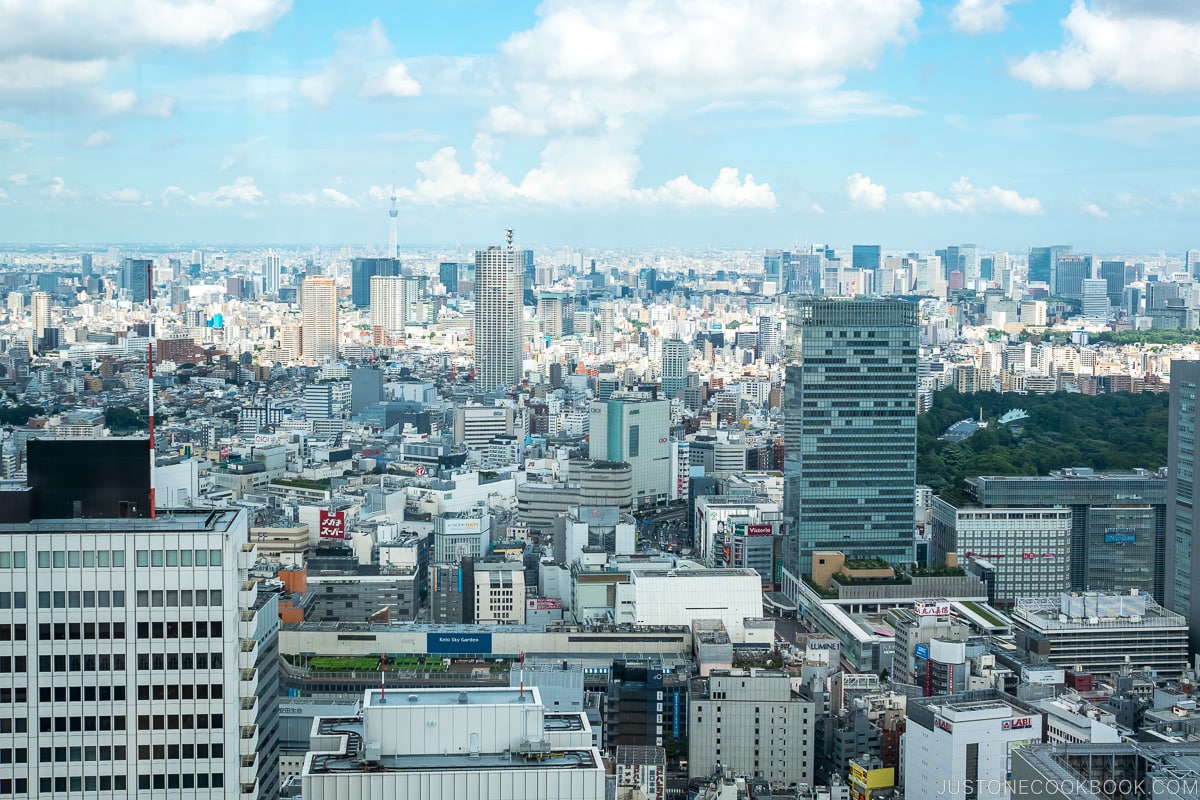 3. Shopping
Tokyo is notably known as one of the best shopping paradises. Even if you're not into shopping, you will have to make an exception to browse around when visiting Tokyo. There's something for everyone! You'll find not only the latest fashion, but also affordable electronics, kitchenware, collectibles, well-designed household items, quality cosmetics, stationeries, and unique souvenirs there.
Our favorites: Kappabashi Kitchentown, Harajuku, and Shibuya. Read: 10 Cookware & Tableware You Should Get from Japan.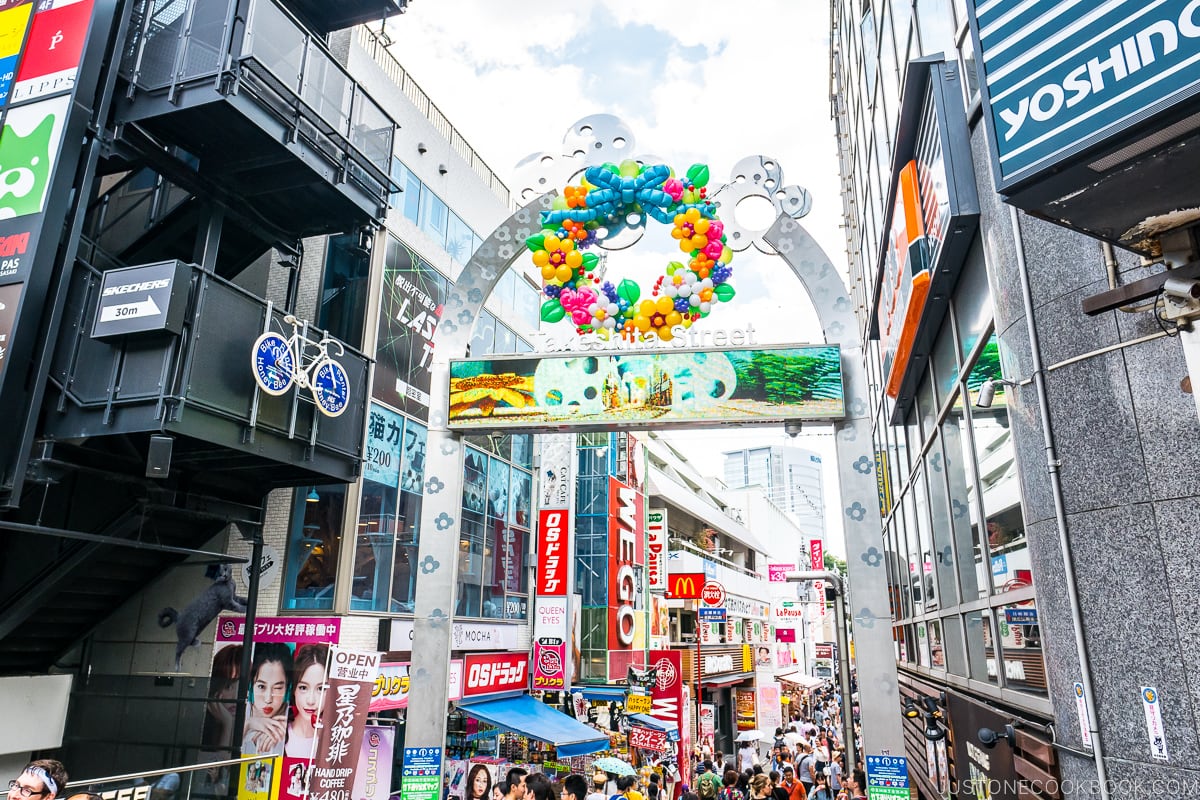 4. Take part in iconic Japanese arts & culture
Immerse yourself in iconic Japanese arts and culture. Whether it's kabuki theatre (traditional Japanese dance-drama), tea ceremony, taiko (Japanese drumming), ceramic, woodblock painting, origami, anime or Japanese pop, pick activities that interest you. You can either catch a performance or take up classes for a more intimate experience.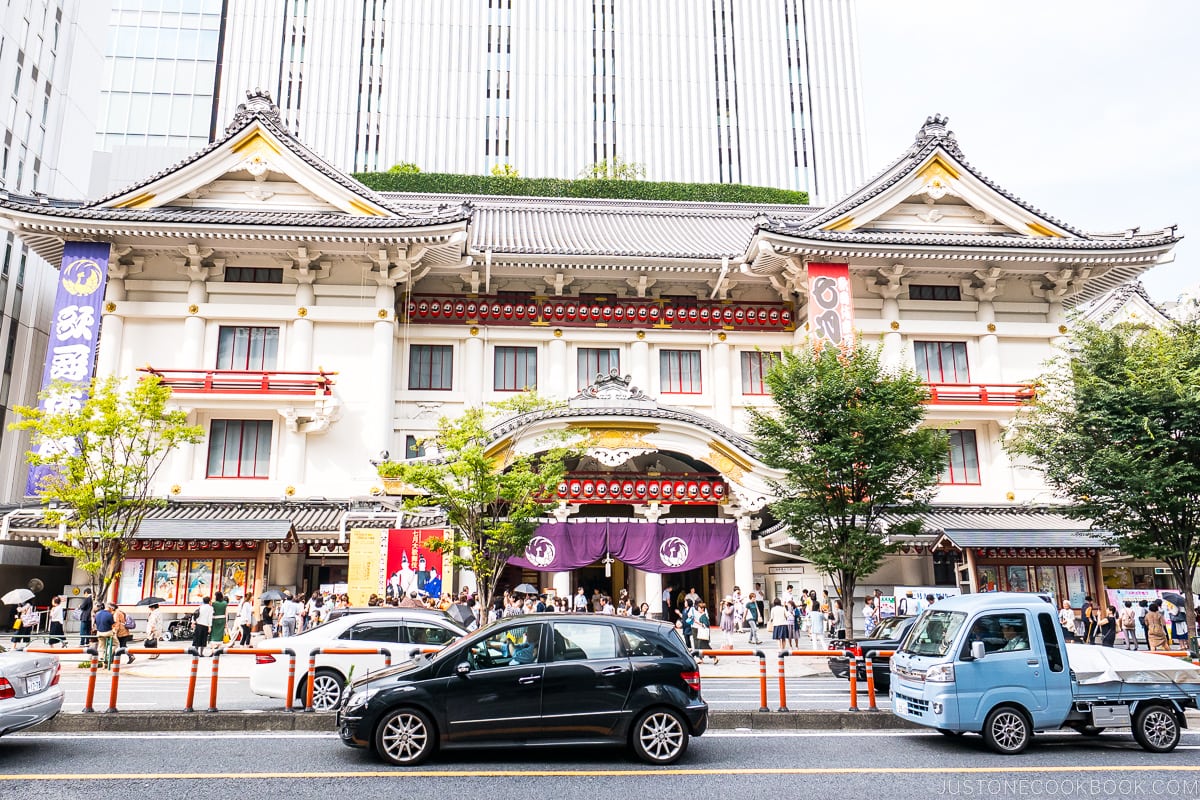 5. Visit Japanese gardens & public parks
With sprawling skyscrapers all over the city, Tokyo is undoubtedly a concrete jungle, but you can easily escape from the hustle and bustle by visiting some of the best city gardens and parks in the world. There is a good mix of Japanese traditional, English Landscape, and French Formal. Go on and spend one or two mornings at a garden or public park for a relaxing stroll and observe the locals' daily activities.
Our favorites: Shinjuku Goen, Hamarikyu Gardens, and The East Gardens of the Imperial Palace.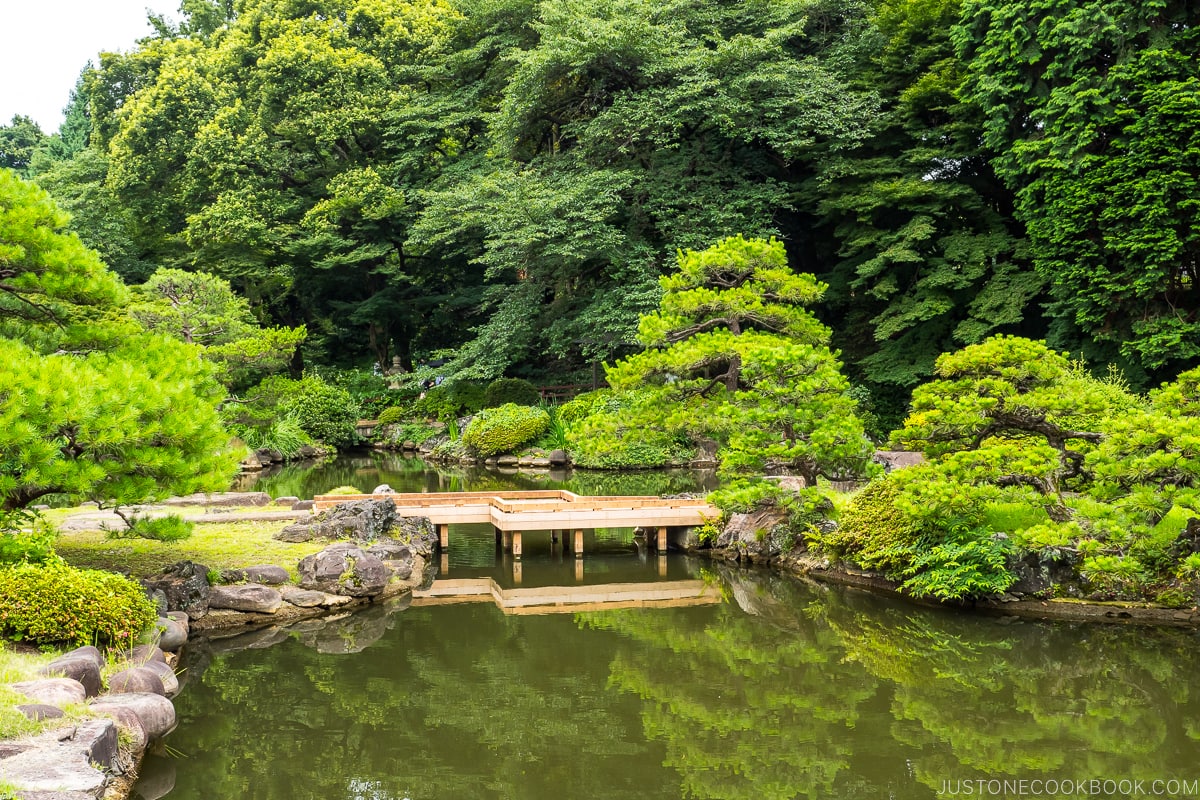 6. Visit temples and shrines
More than just picturesque landmarks, the Japanese temples and shrines are the fundamental embodiments of the Japanese tradition and belief system. Observe traditional practices, and the fascinating blend of influences and learn about the historical roots of religions and how they shape the Japanese society of today. The smaller temples are a place to collect your thoughts or practice zen.
Our favorites: Meiji Shrine, Sensoji temple, and Kanda Myoujin Shrine.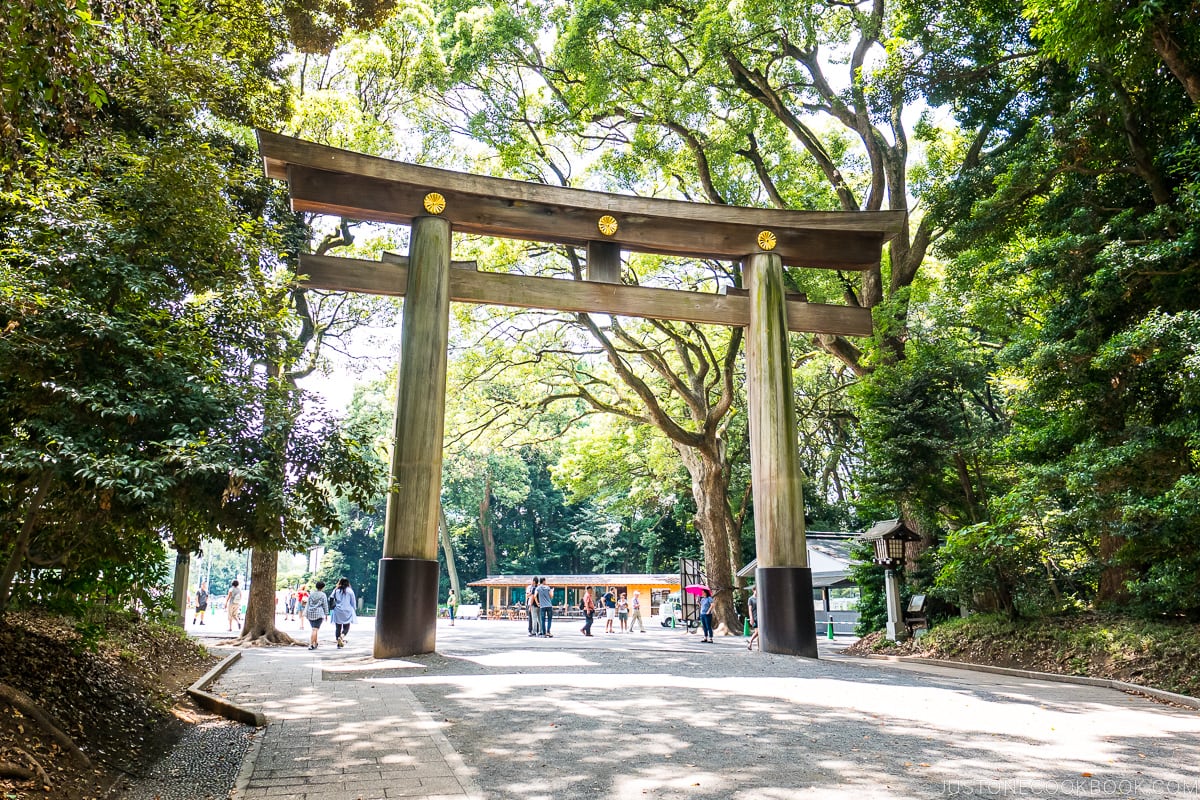 7. Witness a festival or an event
In the spring, you need to partake in cherry blossom viewing. In the summer, there are spectacular fireworks displays, summer festivals, anime, food expo, and many more. Look up the calendars for the month of your visit.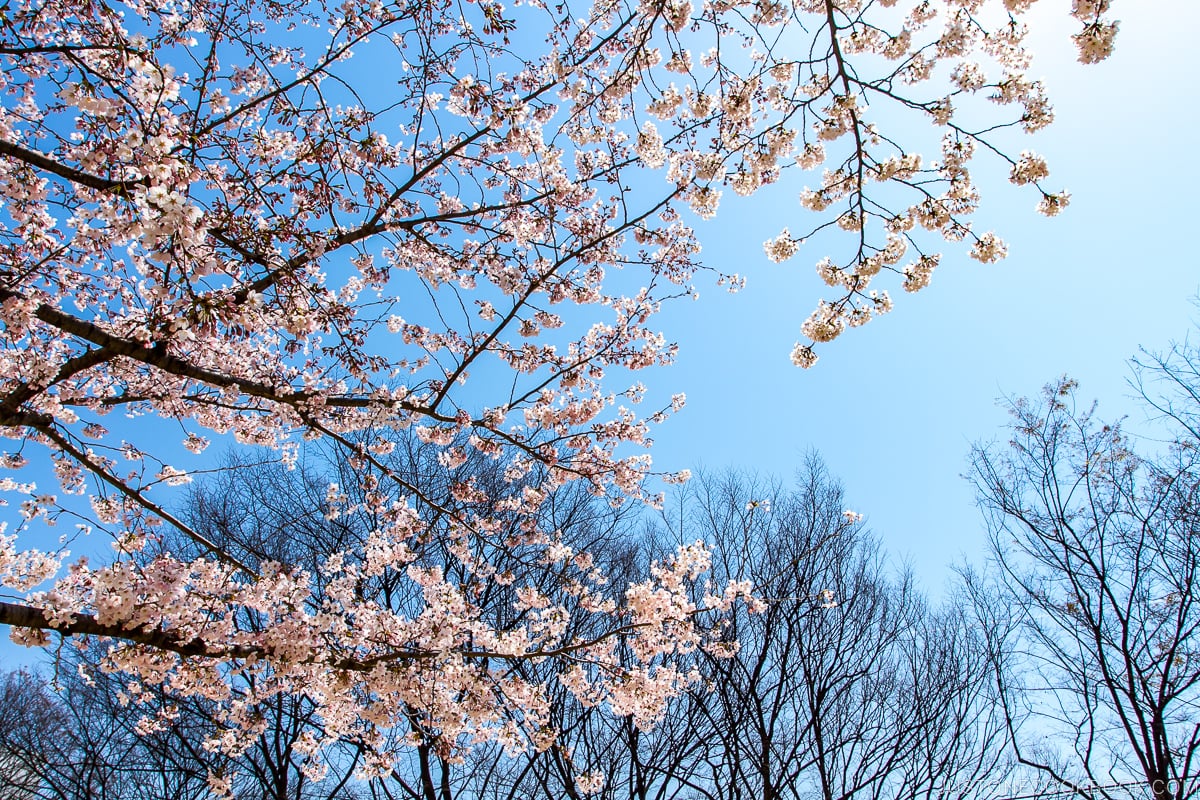 Read: Japan's Fireworks, Japanese Summer Festival Food
8. Discover the old world of Tokyo
Amidst the urban and futuristic metropolis, there are pockets of old Tokyo that can take you back in time when the spirit of nostalgia lives on. In our opinion, there's nothing more charming than exploring the city's days of yore.
Our favorites: Ameyoko Market, Namamise Shopping Street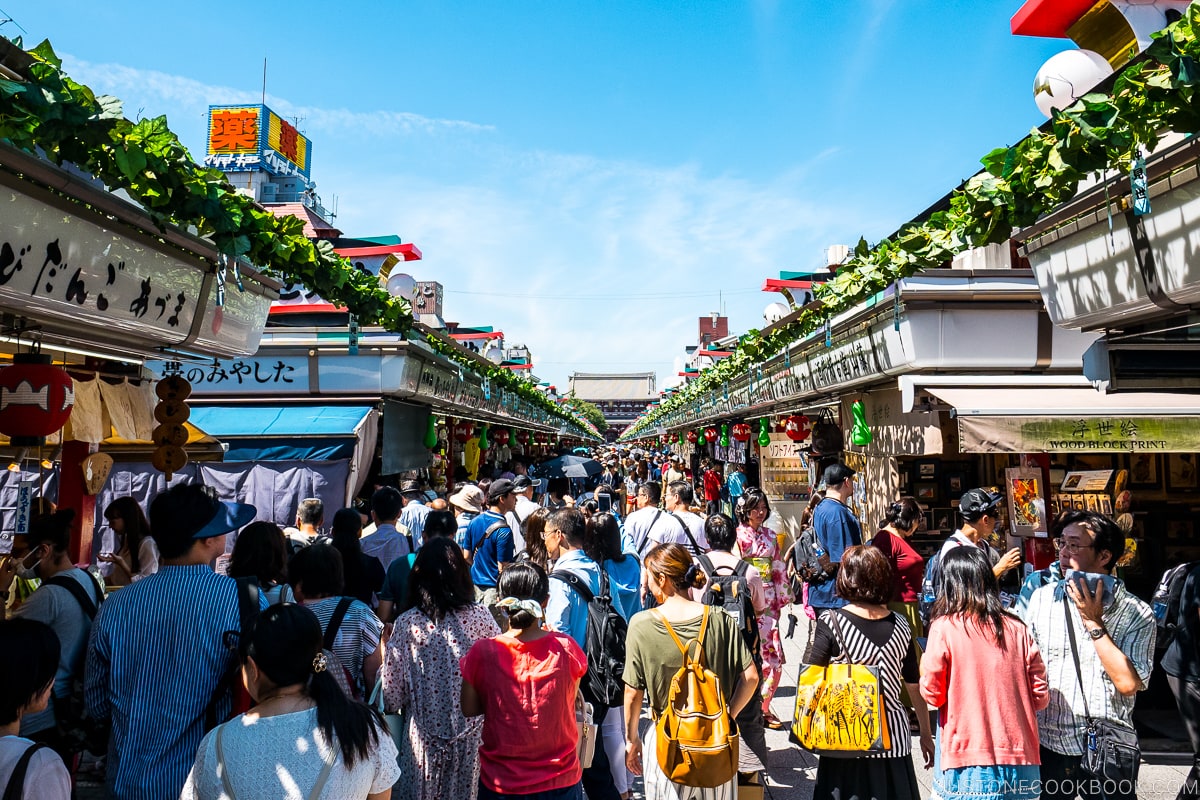 9. Visit museums
Museums are the obvious things to do when visiting a big city, more so in Tokyo! Many of Japan's museums host impressive collections that are dedicated to the themes. There is even a museum for Doraemon. Ueno is the home to many of Japan's National Museums.
Must Visit: Tokyo National Museum and Tokyo National Museum of Nature and Science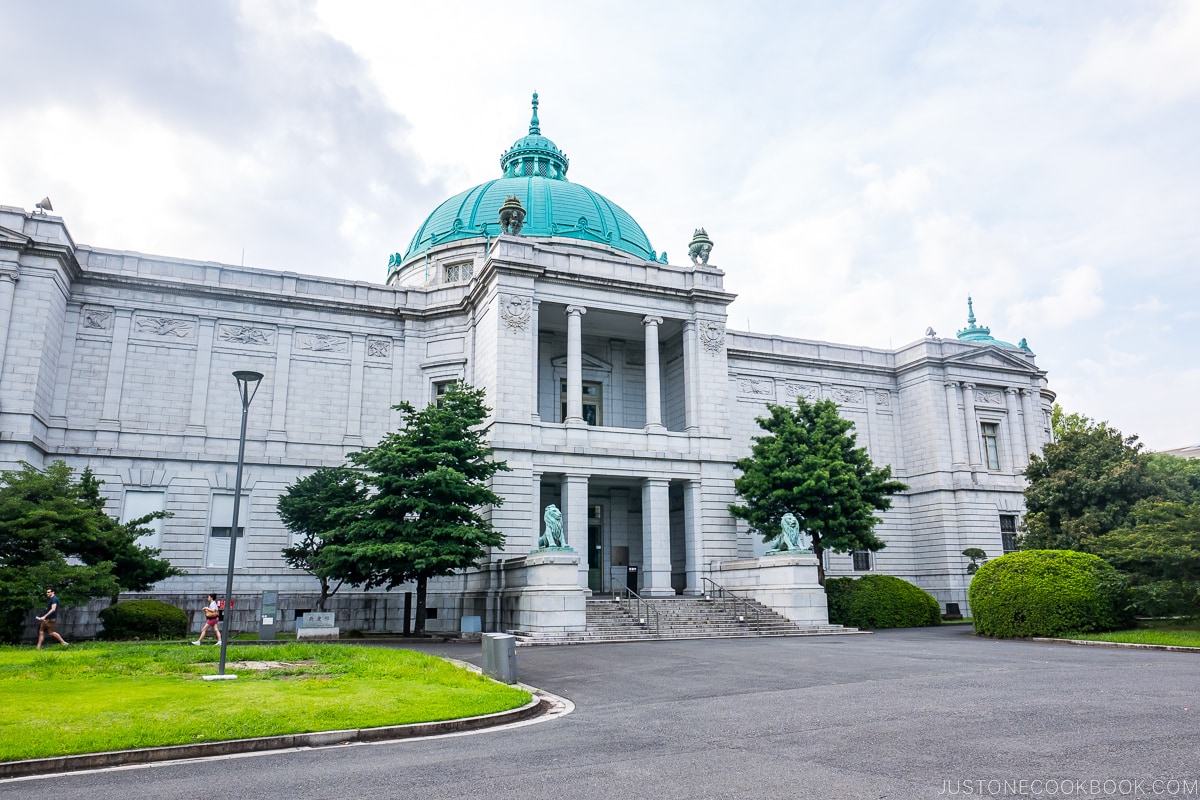 10. Visit Toyosu Fish Market
Opened in 2018 to replace the historic Tsukiji Market. This new market was designed to put more separation between visitors and merchants, but it is still well worth a visit to view the famous tuna auctions and observe this huge fish market in action. Compared to Tsukiji market, Toyosu fish market is more visitor-friendly and has a visitor gallery and restaurants row in dedicated buildings.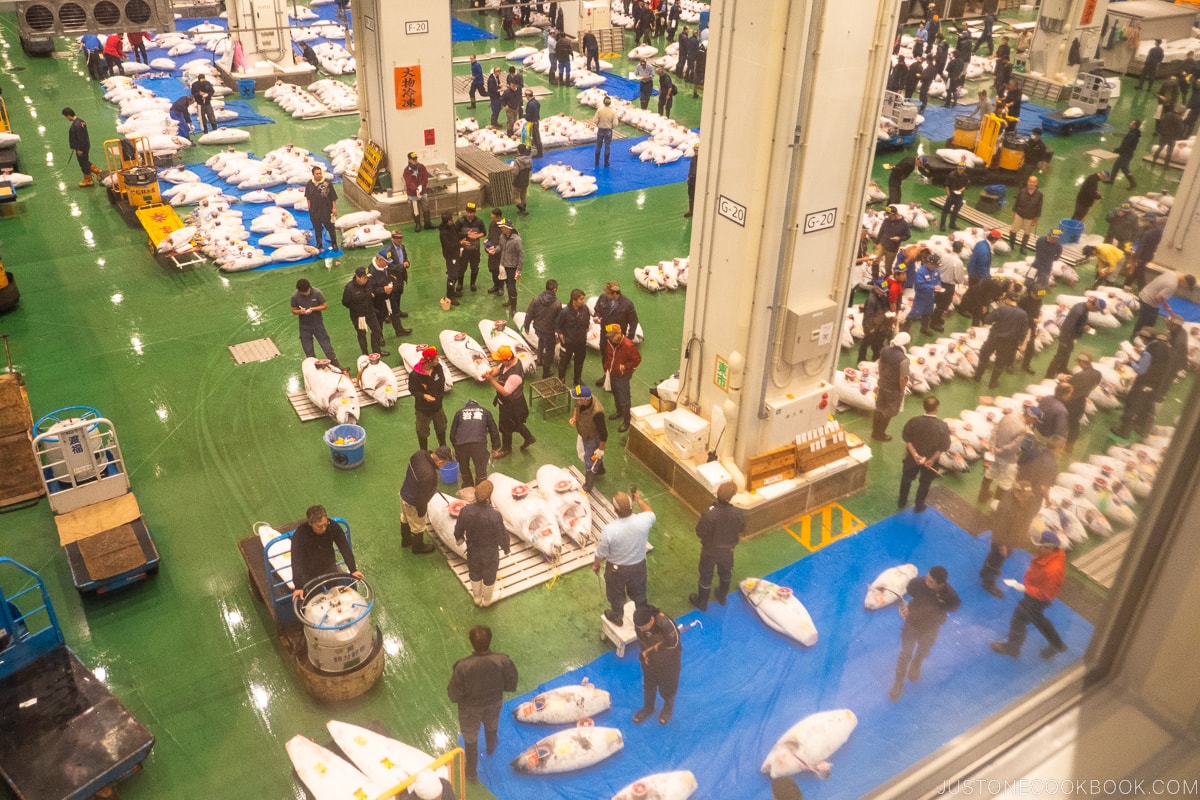 Tokyo Area Guides
The easiest way to navigate Tokyo is by area.
Here's a list of the Area Guides we've created, covering the most popular tourist areas in Tokyo. These guides cover places of interest, and our favorite places to eat, along with maps!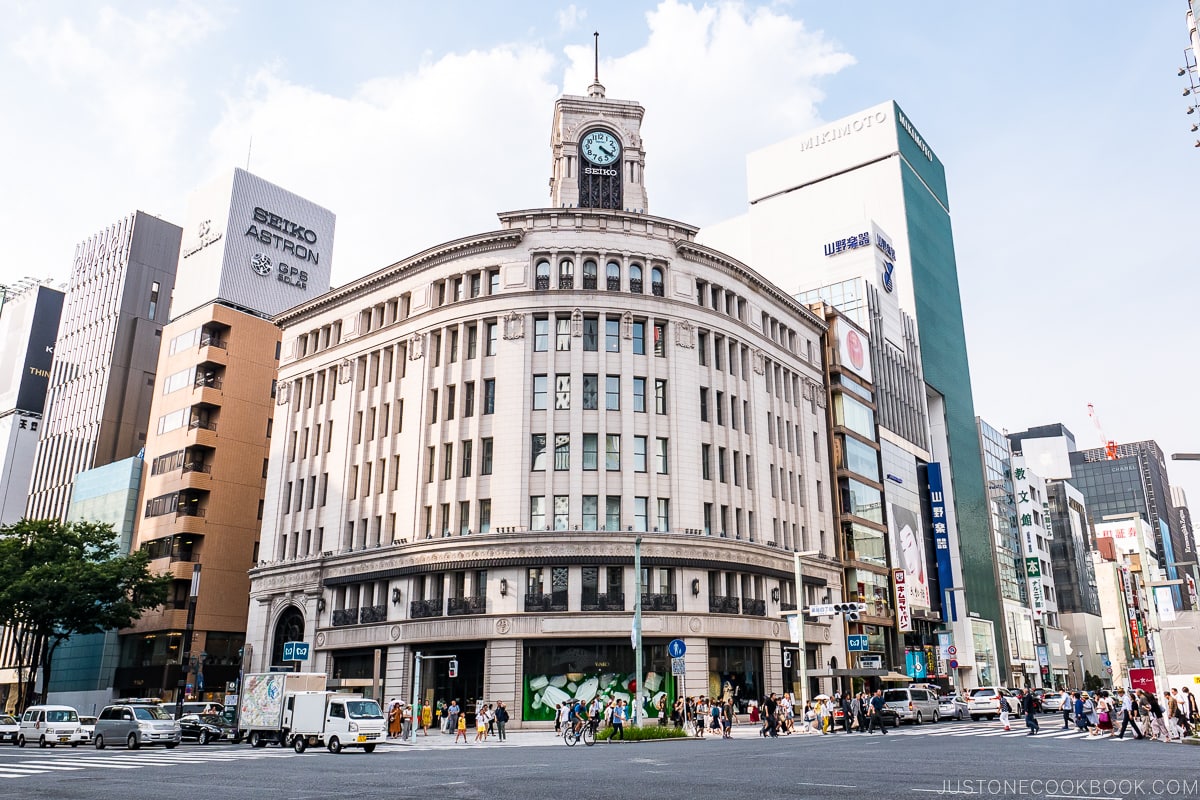 In Tokyo, high-end shopping and exquisite dining are synonymous with Ginza. Whether it's to catch a Kabuki performance or browse for unique gifts, you'll find it all in Tokyo Ginza.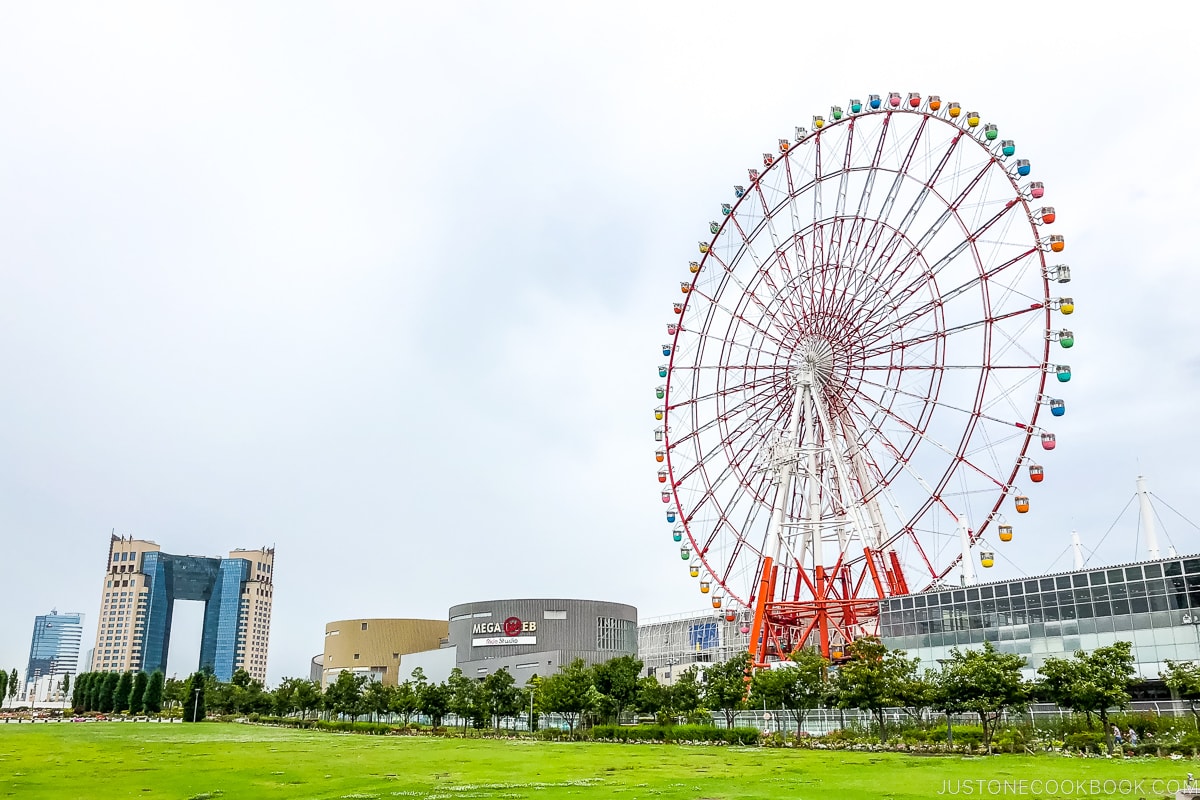 Take in the view of Tokyo from the Fuji Television sphere or strike a pose next to Gundam and the Statue of Liberty. Odaiba is a fun place with many leisure activities for visitors of all ages.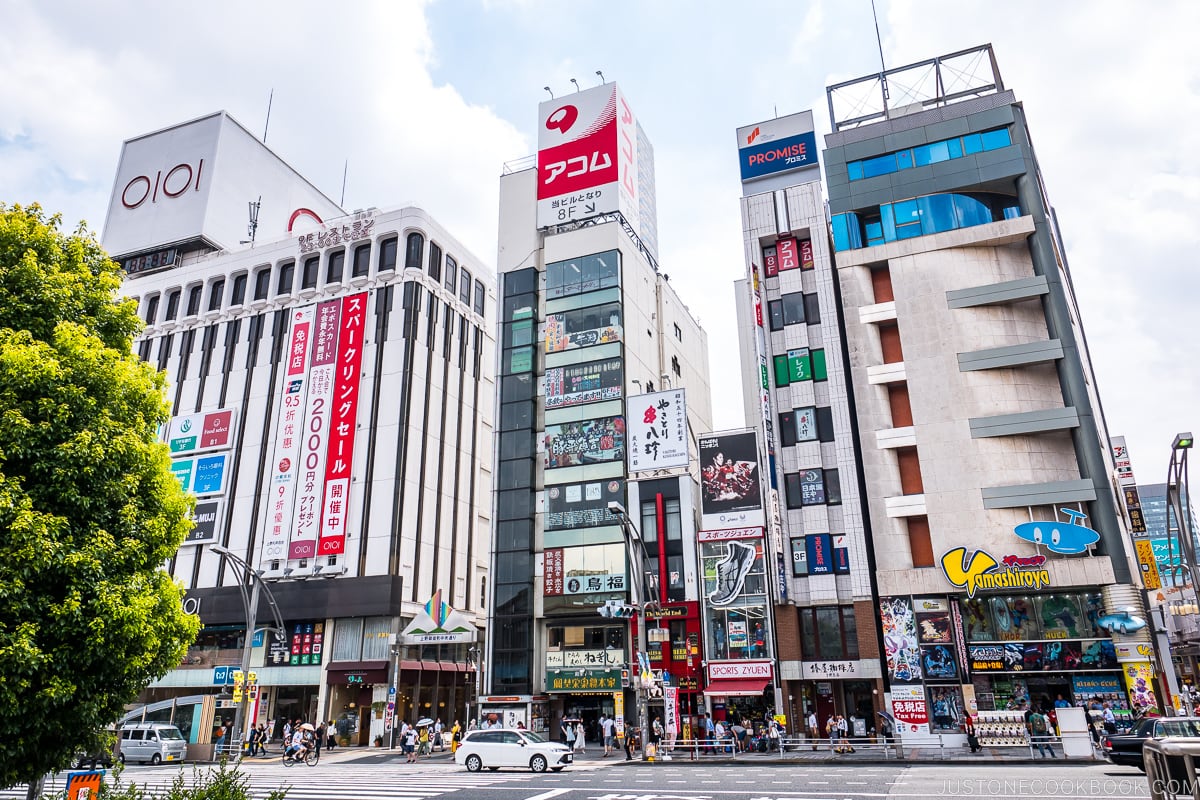 Best known for Ueno Park, Ueno is the home to many of Japan's National Museums. Bring the family and spend the day exploring the area including Ameyoko Market and try delicious Yoshoku restaurants.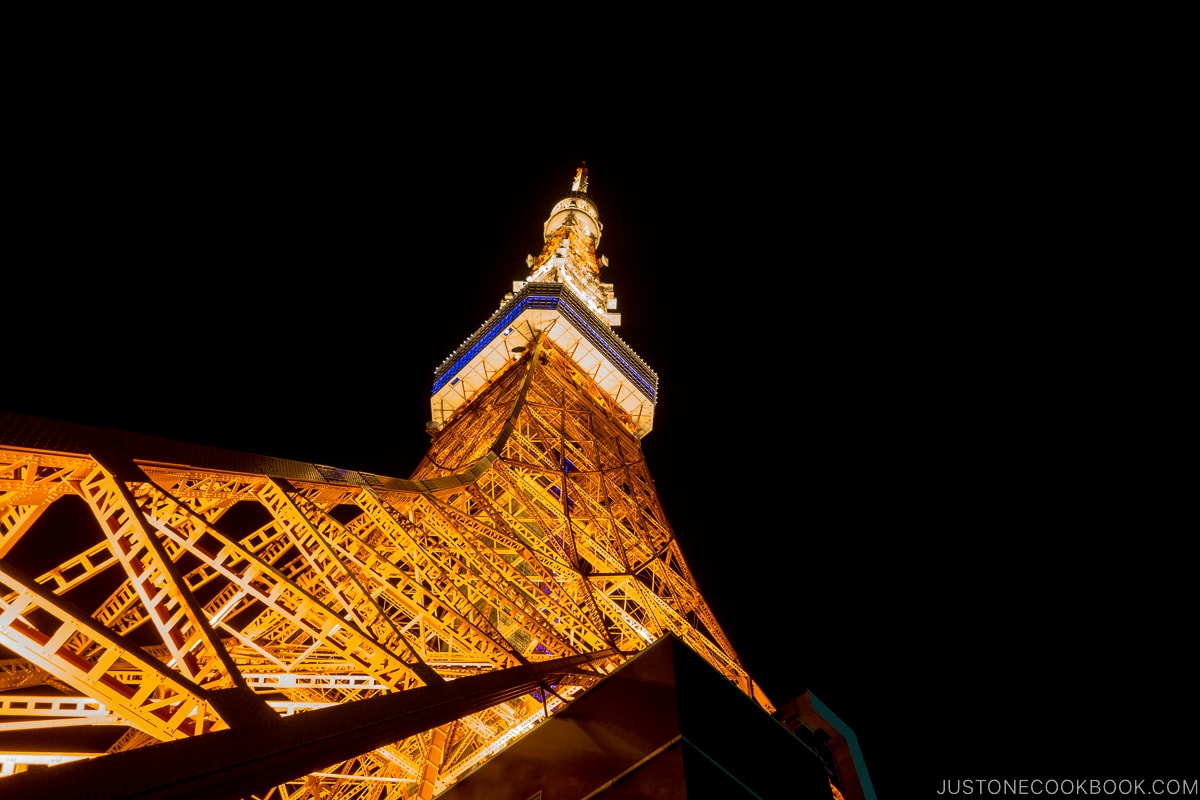 One of the most recognizable symbols of Tokyo is the Tokyo Tower. Over 150 million visitors have visited this iconic orange and white tower since it opened in 1958.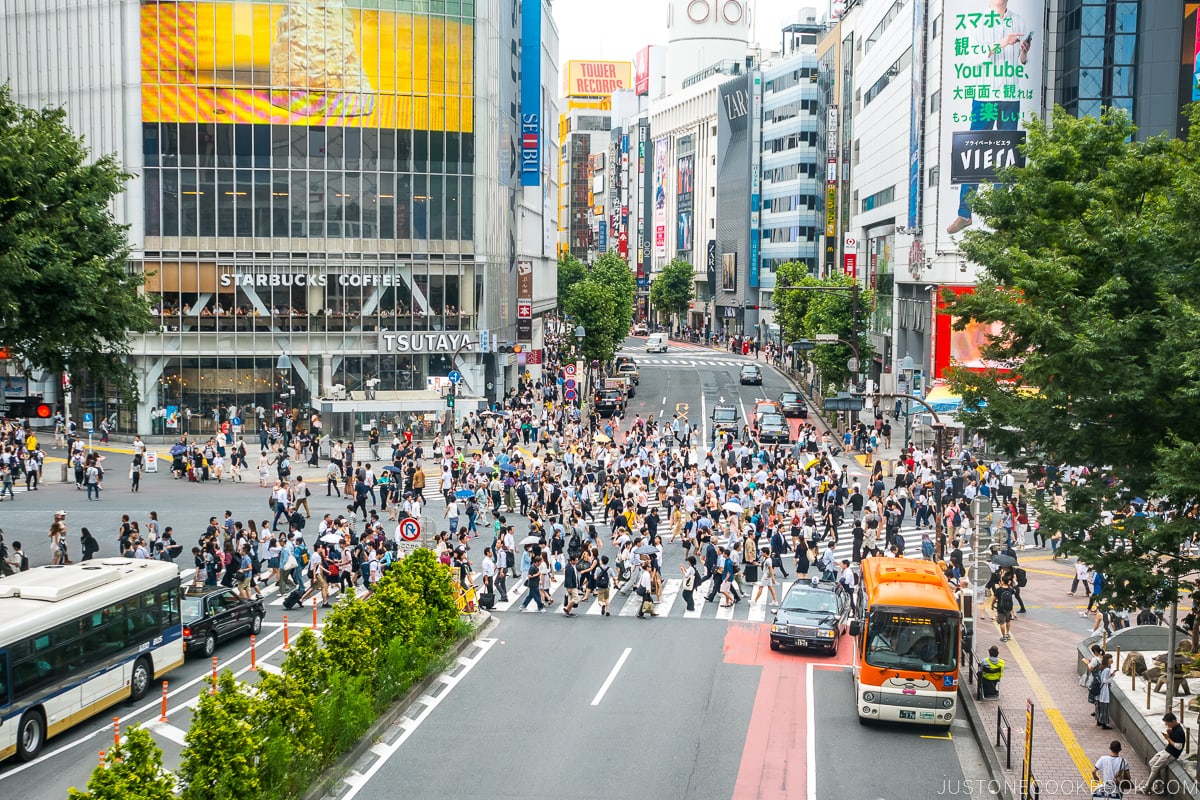 Said to be the busiest intersection in the world, any visit to Tokyo wouldn't be complete without stopping by Shibuya. We'll show where to refuel and shop after making the epic Shibuya Scramble.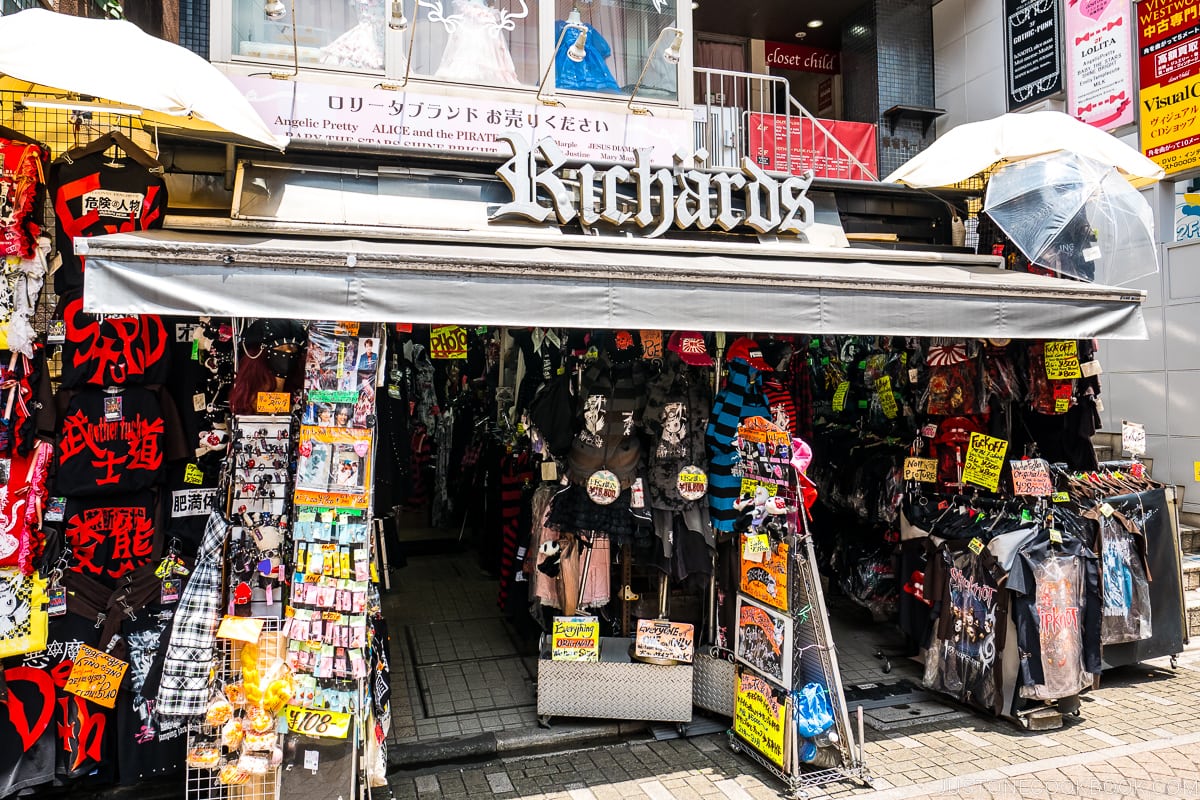 The headquarters of Japan's youth culture and flagship stores of global fashion brands. The street has plenty of cool snacks and you must try the world-famous Harajuku crepes.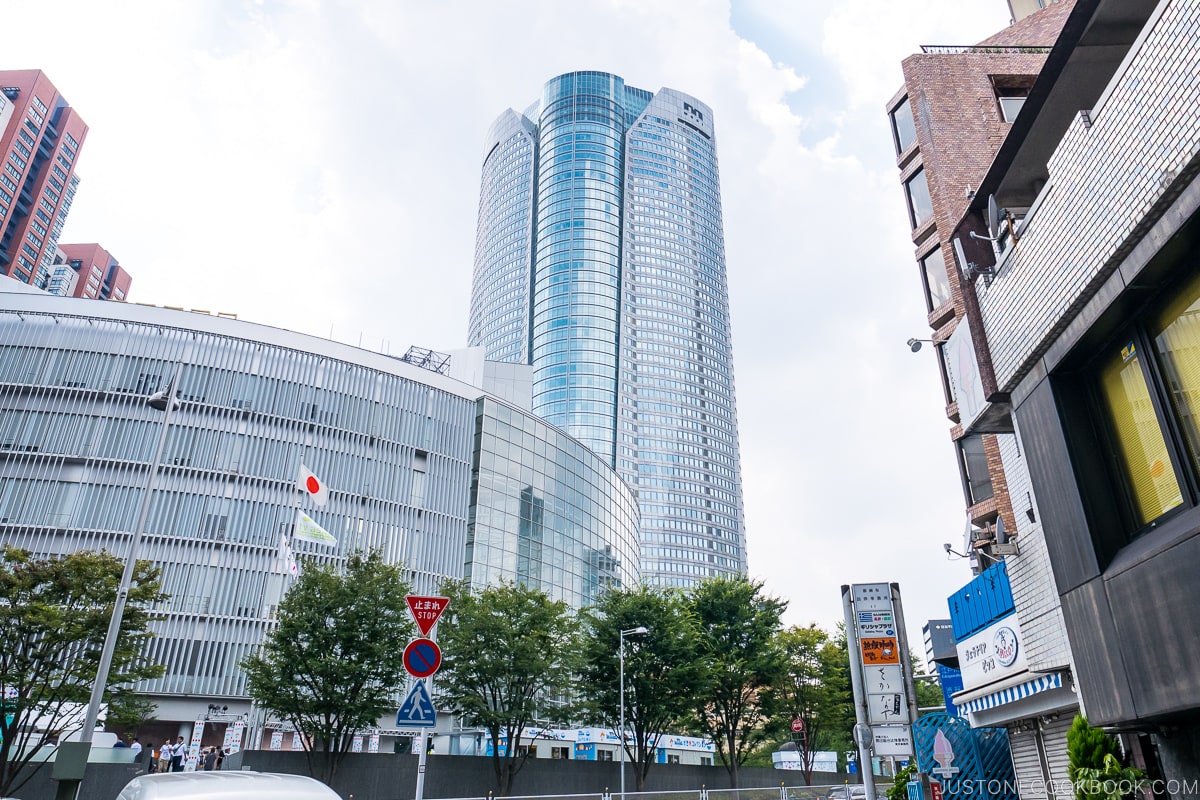 Roppongi is one of the most vibrant areas in Tokyo. Whether it's dining or shopping, there are plenty of choices in Tokyo Midtown and Roppongi Hills.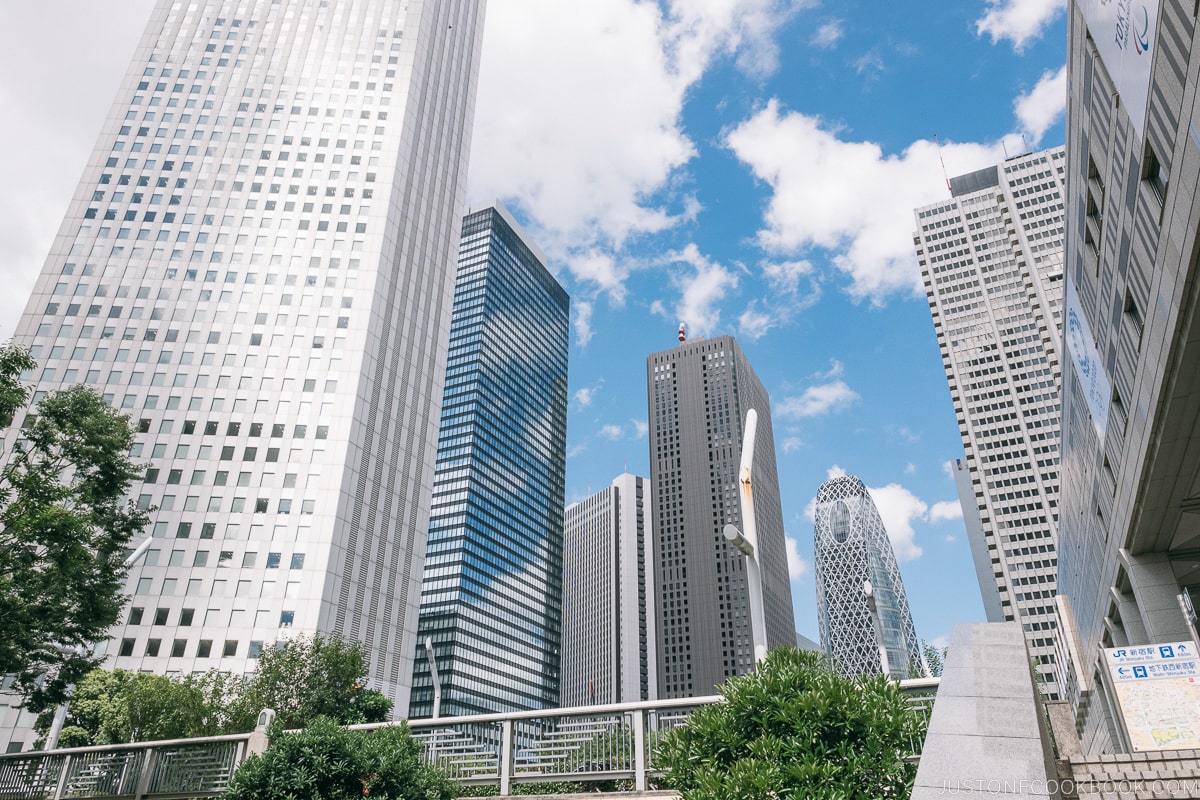 Take in bird's-eye view from top of Tokyo Metropolitan Government (TMG), devour sweets and pizza at NEWoMan, and finish off the night with yakitori and drinks on Memory Lane.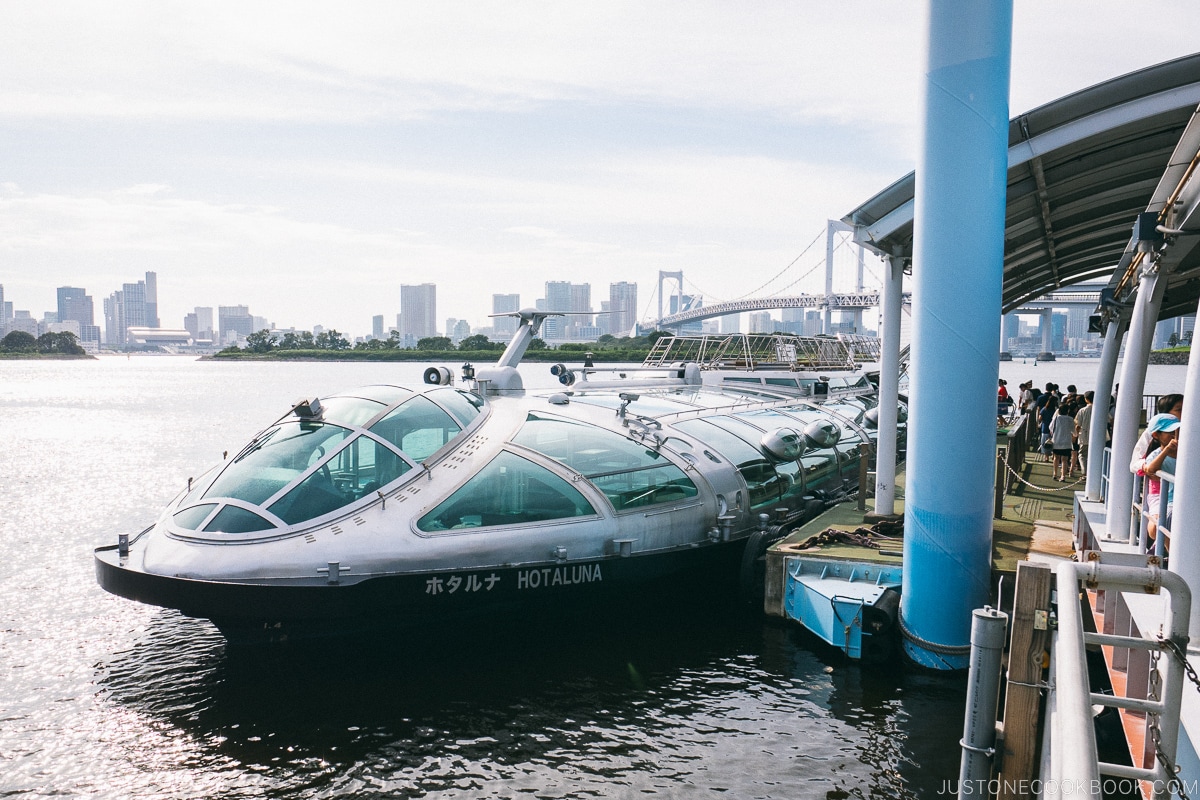 Avoid the crowded trains and enjoy expansive views of Tokyo by cruising down the Sumida River inside the futuristic Tokyo Cruise boats.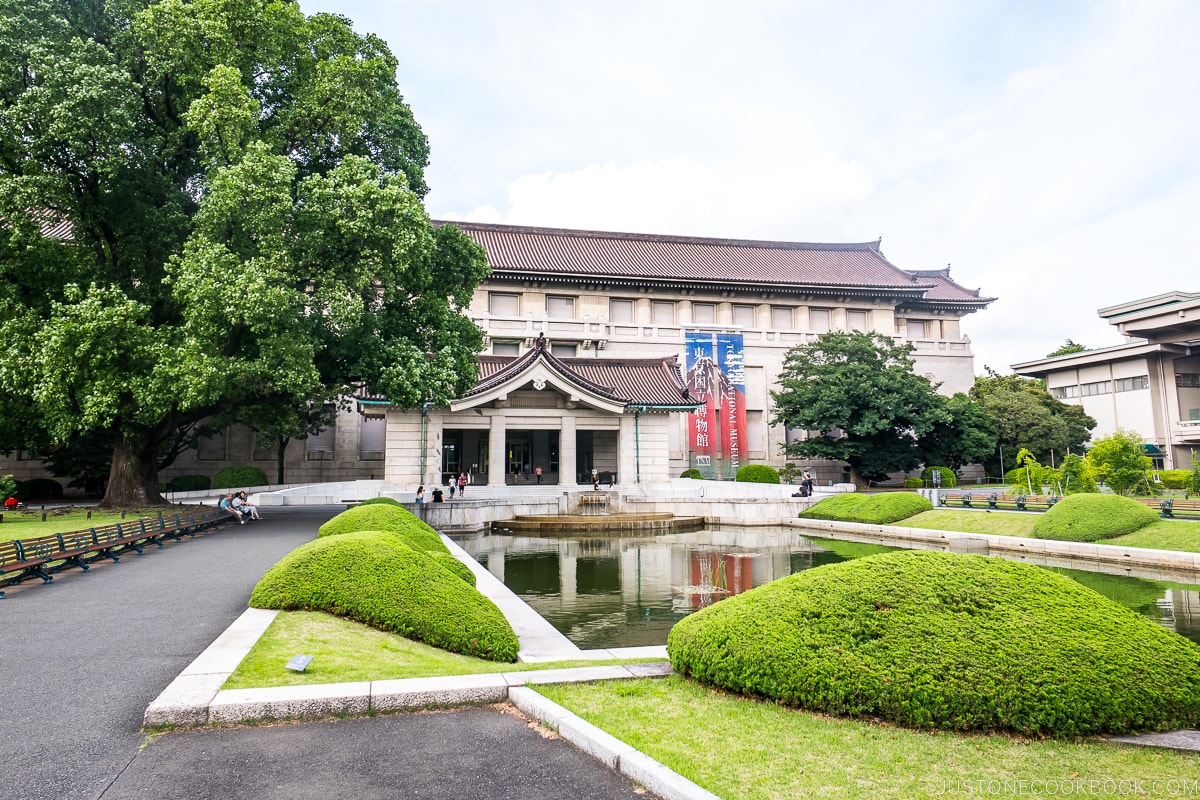 Located inside Ueno Park, Tokyo National Museum is one of the largest art museums in the world with an extensive collection of Asian arts with a focus on Japan.
Where to Stay in Tokyo
There are many options when it comes to finding accommodation in Tokyo. We recommend choosing one that meets your personal needs and budget. However, we usually advise our friends to choose their stays based on the following criteria:
Accommodation should be within a 5-10 min walk of a train station. Despite being a large city, you can reach most places within central Tokyo within 30 minutes by train. Staying near a station is a big bonus, especially after walking 20k+ steps in the day. Also, during rainy seasons or hot summer days, being able to get back to your hotel quickly is always ideal.
Japanese hotel chains tend to have very small rooms. Double-check the bed sizes and pictures of the room before booking. Our family prefers larger rooms so we'll book them even if the hotel is a bit older or outdated. Many Japanese hotels offer family rooms with 4 beds and they're great for those traveling with children.
If we are planning to spend most of our time in west Tokyo, we like to stay near Shibuya Station. For east Tokyo, we like to stay near Shinbashi Station.
For accommodation bookings, we often use JAPANiCAN.com. You can read more about accommodation in this article.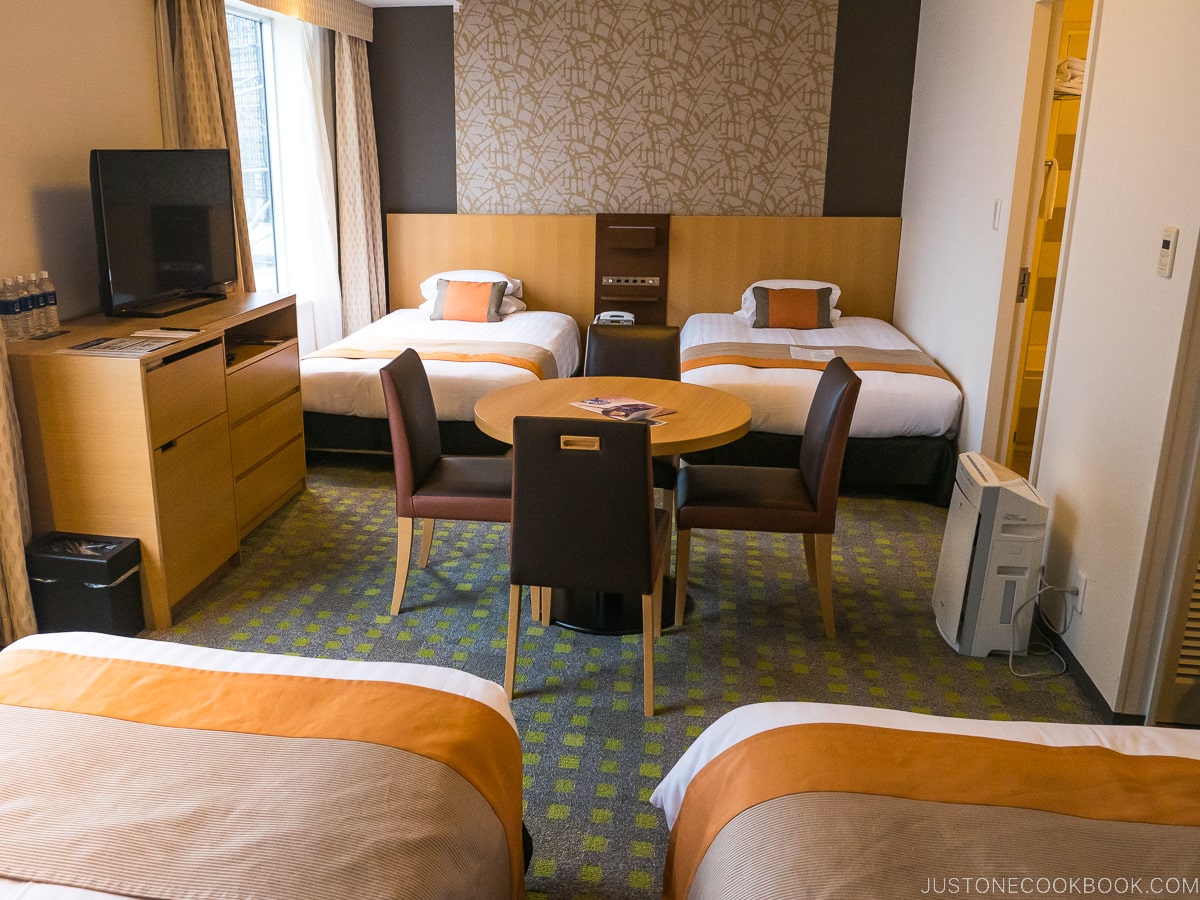 Getting Around
From the Airport:
The most convenient way to travel from the airport is to take the airport limousine bus. However, not all the airport limousine bus routes are up and running yet (as of Jan 2023) so it's not as convenient as before. If there isn't a direct stop near your hotel or accommodation, find out what is the closest stop and you can then take a cab to your final destination.
Getting around in Tokyo:
The best way of getting around Tokyo is by train! The train system is highly efficient, clean, and runs like a clock. Tokyo Metro (subway) and Japan Rail (JR) are two main train and subway lines in Tokyo. Instead of figuring out how much each ride costs, get yourself a Pasmo card and load it with 3000 yen of credit. It'll save you a lot of time and make your travel smoother.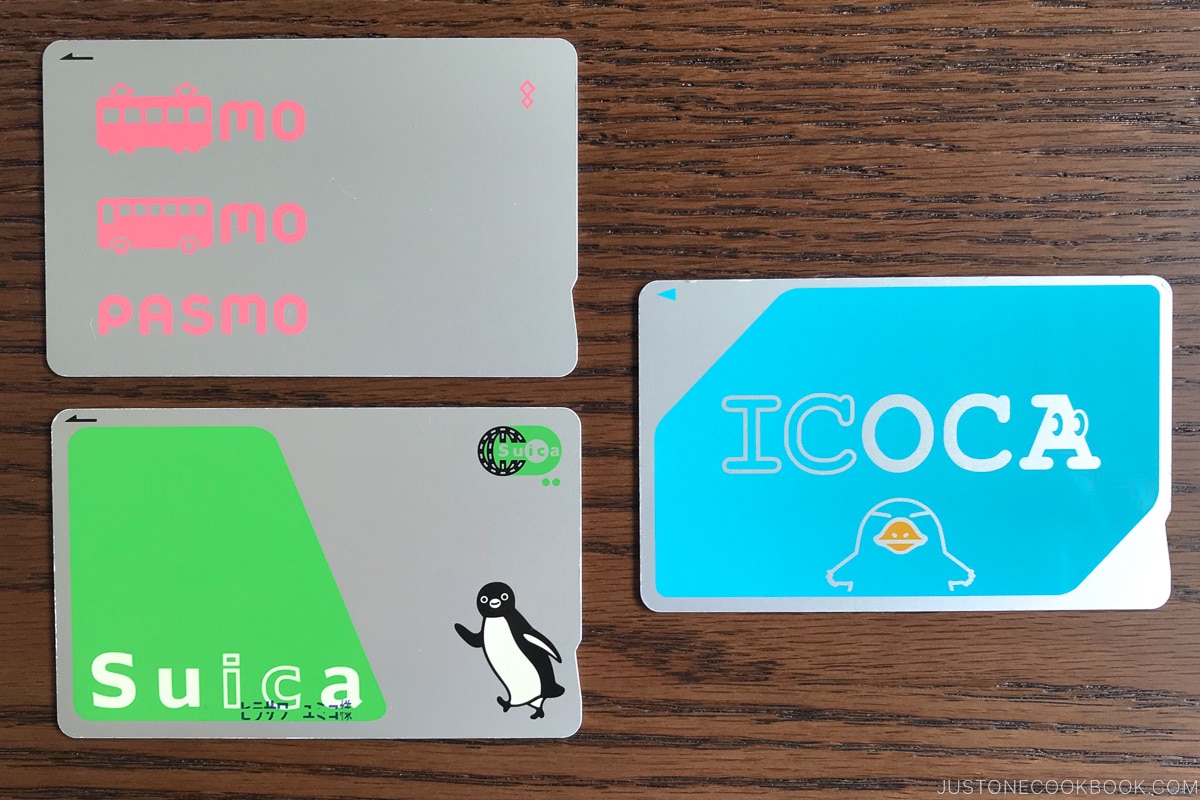 If you are planning to travel on Shinkansen quite a bit, look into getting a JR Pass.
You can get pretty much everywhere by train in Tokyo, but it's also easy to feel overwhelmed by the incredible maze of the network. The best way to work out which trains to take is to use Google Maps. We can't live without the app when traveling.
Other Transport Options in Tokyo
We don't recommend renting a car in Tokyo but it's very easy to hail cabs to go places. We haven't used Uber too often but that's also an alternative.
Basic Travel Information on Tokyo
Here is a list of FAQs on basic travel information for visitors to Tokyo (or Japan in general):
Q: What is the currency of Japan? Can I use US dollars in Tokyo?
The currency of Japan is the Japanese yen (円, with the symbol ¥). Foreign currencies, including US dollars, are not accepted for payments in Japan. Most large department stores or hotels in Tokyo have a currency exchange counter if you need to exchange for yen.
Q: Do I need to bring cash?
Credit and debit cards are more widely accepted in Tokyo, but you'll still need cash for local shops, street stalls, train fare, or at temples and shrines. It is always handy to make sure you have enough yen in your wallet.
Q: How to get cash in Japan?
You can exchange your currency at airports, department stores, and some international hotels. Many bank ATMs in Japan do not accept cards that are issued outside of Japan. The best places to get cash out are ATM machines in convenience stores (7-Eleven).
Q: Mobile phones & internet?
Our phone plan in the US offers global data roaming plans of 5 GB and 15 GB and that's our preference. Other easy ways to get connected in Tokyo is to rent a pocket Wi-Fi or get a local Japan SIM card! Read: Guide to Japan Wifi.
Keep in mind some Japanese hotels still do not offer wifi or have really slow wifi so it's best to have a mobile plan.
Q: Electricity and power plugs
The Japanese plug and power socket use the same two flat prongs as the United States. If you do not use this style of plug, you will need an adapter. Alternatively, you can borrow from the hotels or buy one easily in Tokyo's electronics shops. One struggle we have is the lack of outlets in hotels for a family of four. We actually bring a multi-plug extension cord when we travel so we can all plug in.
Q: Is it safe to travel to Japan?
Tokyo was ranked fifth out of all sixty cities in the 2021 Safe Cities Index. So yes, it is very safe! It is also a safe city for female travelers who are visiting alone. There's also a good chance you'll get your lost belongings back in Tokyo. Read: What to do when you lose your wallet
Q: How's it like to travel with kids in Japan?
You can read this post and leave a comment if you have any specific questions.
Q: What is the best time to visit Tokyo, Japan?
It is highly subjective and depends on your preference. Each season offers a unique experience:
Spring (Mar-May) – The weather is usually pleasant and cherry blossom viewing is an unforgettable experience. The downside is that spring is also the busiest and the most expensive time to visit Tokyo. Try to avoid traveling during the Golden Week, one of Japan's three busiest holiday seasons.
Summer (June – August) – Our family often visits during the summer when our kids are off school. The highlights are Japan's fireworks (hanabi) & summer festivals which are incredibly fun. But it does get pretty muggy and uncomfortably hot. Try to avoid traveling during the Obon week.
Fall (Sep – Nov) – Fall is our favorite season to visit Japan. It's amazing to see Tokyo covered in beautiful foliage and enjoy the short but exquisite fall delicacies.
Winter (Dec – Feb) – For budget travelers, winter makes the best time to visit. In December, you get to soak in the festive atmosphere but take note that most touristy places may close during the New Year's holidays. Tokyo does don on a more somber outlook during this time, but its mystique is just as alluring.
More questions? Let us know in the comments below.