So glad you're here! Are you new to this site and feeling a little overwhelmed? Let us guide you through how to best use our site.
---
If you're new to Japanese cooking…
If you have never cooked Japanese food before or are still new to the cuisine, you're at the right place! 
Step 1: Find Japanese Ingredients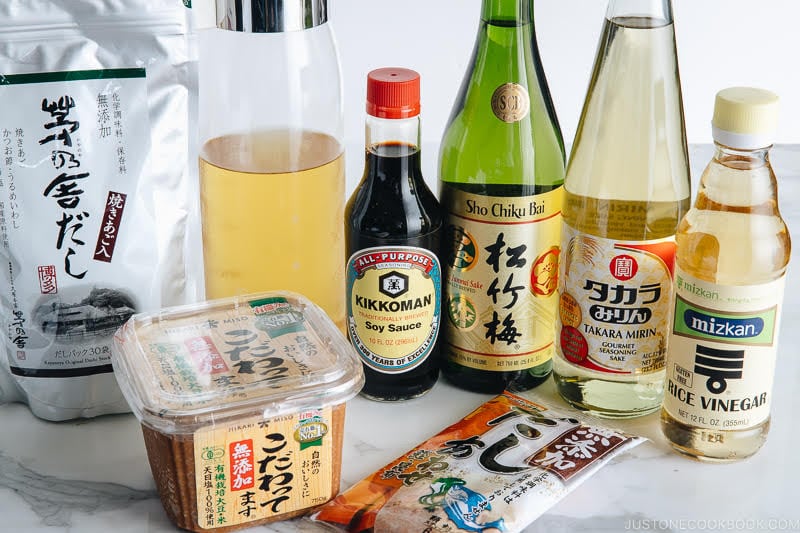 Step 2: Find Recipes to Cook
You can browse our 1000+ recipes in 4 different ways.
Search Box on the menu bar – enter the recipe name or ingredient 
Recipe Menu Dropdowns – pick the topic of your interest
Recipe Filter – narrow down your choice
Recipe Index – pick the category of your interest
If you have no idea where to start, here are popular recipes by our readers!
My recipes include detailed instructions with step-by-step photos and a video tutorial. I focus on sharing with you the real flavors of Japanese cuisine.
If you prefer video tutorials, do visit our YouTube channel!
---
If you want to make a basic Japanese meal…
Typically, the Japanese serve a main dish with steamed rice, miso soup, and a few side dishes. This style of meal is called Ichiju Sansai.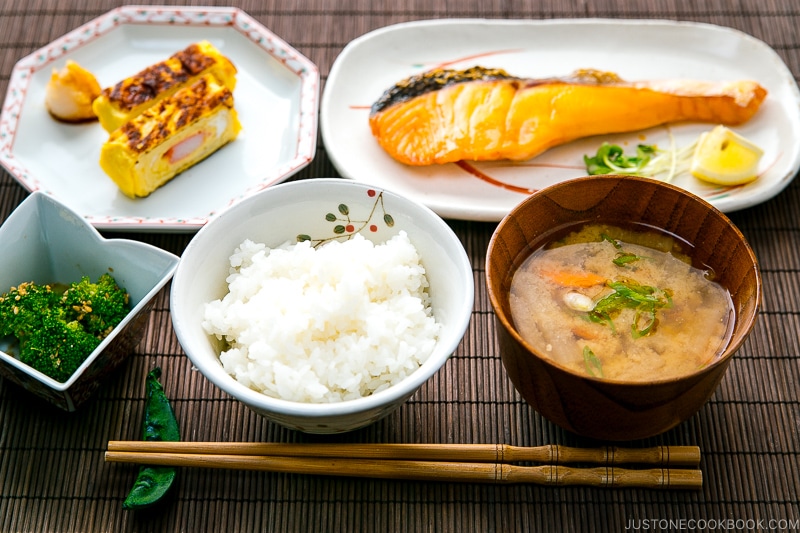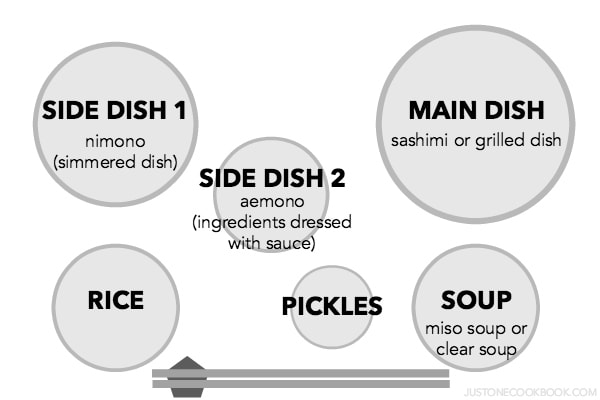 You can learn more about this topic here. Today, let's start with the very basic style. We'll prepare:
Steamed rice
Miso soup
A main dish
2 side dishes
Step 1: Make Perfect Steamed Rice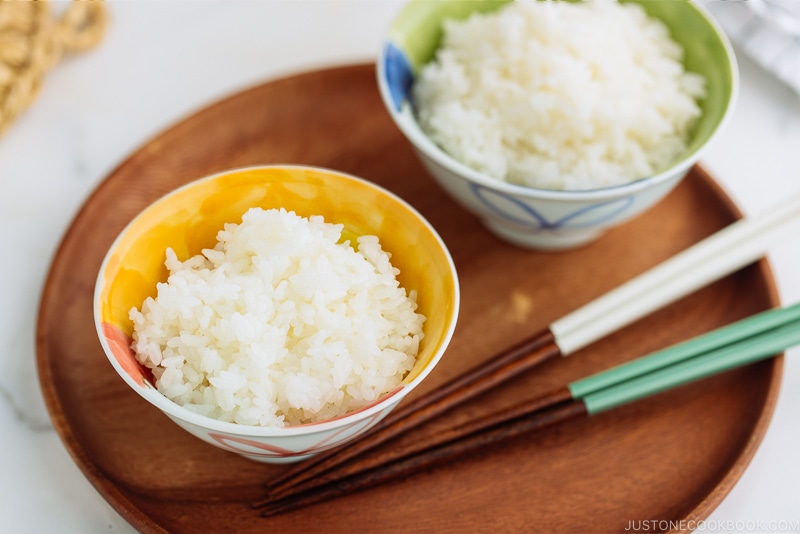 Rice is essential to Japanese cuisine (you can read more about it here) and it's important to make perfectly cooked rice.
Choose your method below to make delicious steamed rice:
Step 2: Make Miso Soup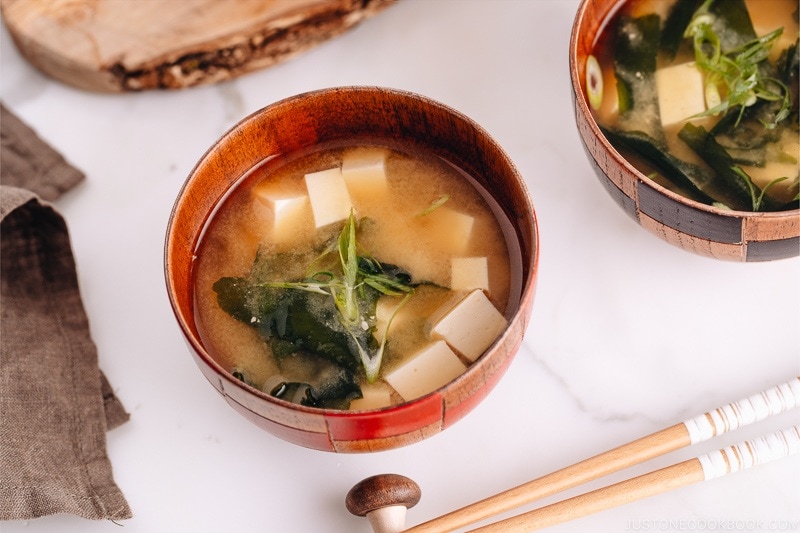 Whenever we serve steamed rice, we always serve it with miso soup. The ingredients in the miso soup vary based on seasons and what's available in the kitchen.
Miso soup is made of dashi (Japanese soup stock), which is an essential component in Japanese cuisine and what makes Japanese food authentic. We'll talk more about it in the following section.
First, try one of our basic miso soup recipes.
Step 3: Make the Main Dish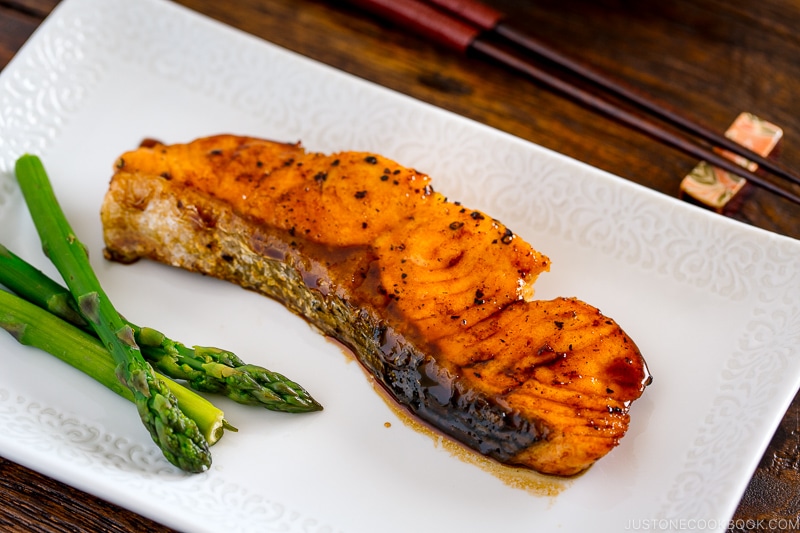 Today, for a basic Japanese meal, let's prepare an easy teriyaki dish using basic pantry condiments. Want to make different dishes? Browse our Main Dish category for inspiration.
Step 4: Make 1-2 Side Dishes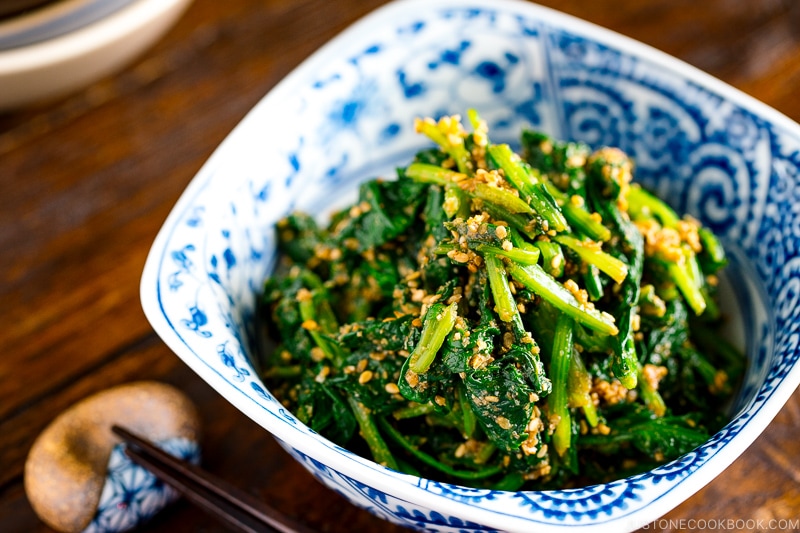 Side dishes should be vegetable-focused. For a beginner, I recommend preparing one cold dish (like a salad) and one hot dish (like simmered dish).
If you're not sure where to begin, here are my recommendations.
Step 5: Serve!
This is just a quick guide on how to make a simple Japanese meal. Hope you enjoy browsing and cooking from our recipes. Here are two examples of Ichiju Sansai meals.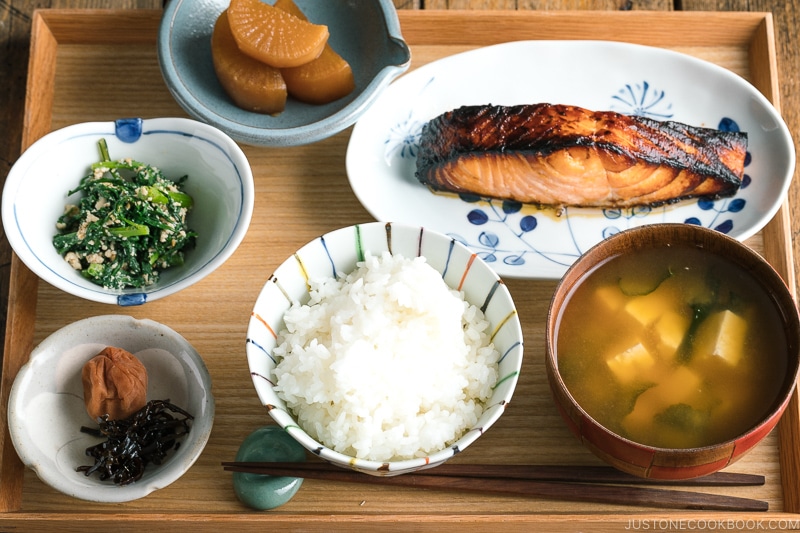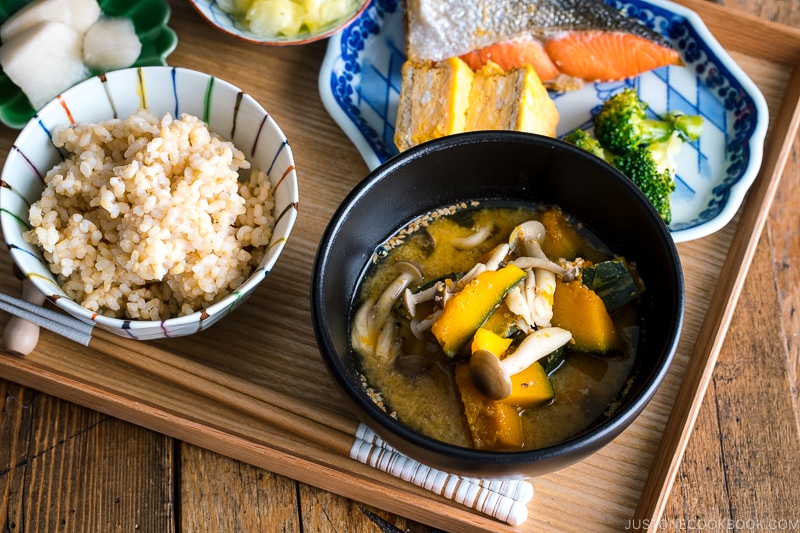 ---
What's dashi?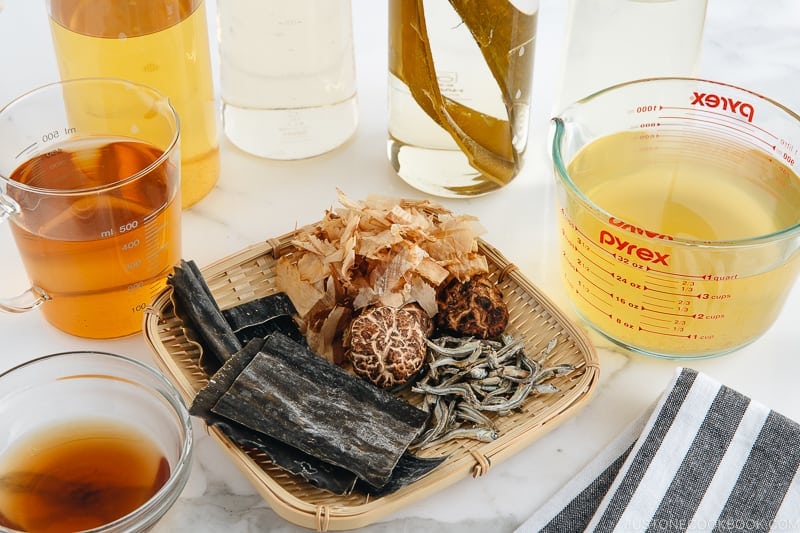 If you browse several recipes on the site, you will soon notice that Japanese recipes use a lot of dashi. Dashi or Japanese soup stock is truly fundamental to Japanese cooking and it is what differentiates authentic or not.
What's Dashi Made Of?
Simply speaking, it's made of naturally umami-rich ingredients such as kombu (kelp), dried bonito flakes (katsuobushi), dried shiitake mushrooms, and dried anchovies.
Types of Dashi
Dashi can be made with one of the above ingredients or a combination.
Basic dashi – made of kombu and dried bonito flakes.
Vegan dashi – made of kombu and dried shiitake mushrooms.
How to Make Dashi
Depending on your preference, you can make dashi in 5 minutes or in 20 minutes. Yes, that's it. Homemade dashi is much faster to make than making vegetable or chicken stock.
---
Hope you enjoy browsing Just One Cookbook!
Nami & JOC Team